BlackBerry Touch 9860 "Monza"/"Monaco" caught in wild with BB7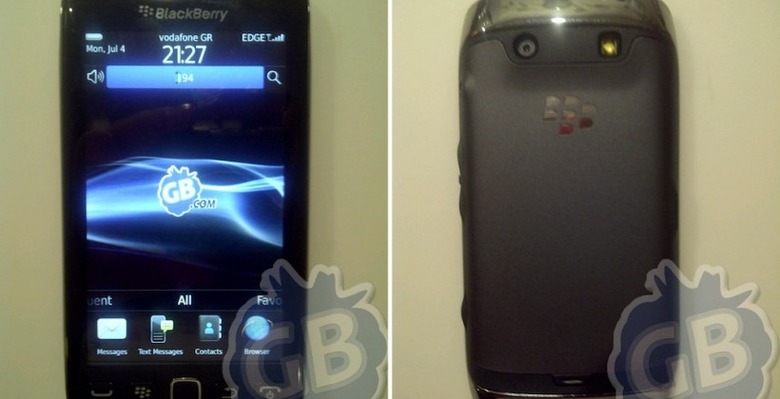 It's been a while since we last saw the BlackBerry Monza in the wild, but the full-touch smartphone is looking as bulky as ever in these latest leaked shots. The BlackBerry Touch 9860 was snatched up by GreekBerry prior to its official unveil, who took the time to share a few images of what we can expect (perhaps in Q3) as RIM keeps trying at touchscreen devices.
There's little in the way of new information, unfortunately. The handset is apparently running BlackBerry 7, the next significant version of the smartphone OS and which RIM confirmed was, in fact, a renamed BlackBerry 6.1. Still, it's tipped to be "a big update" though exact functionality is unclear.
Under the touchscreen – a 3.7-inch capacitive panel – there's a row of the usual four buttons for call/end, menu and back, along with an optical trackpad. Inside we're led to believe by earlier rumors that RIM has used a 1.2GHz Qualcomm processor, which would be a welcome step up from previous all-touch models like the Torch and Storm lines.
[via PhoneArena]