BlackBerry Tablet, Slider in the works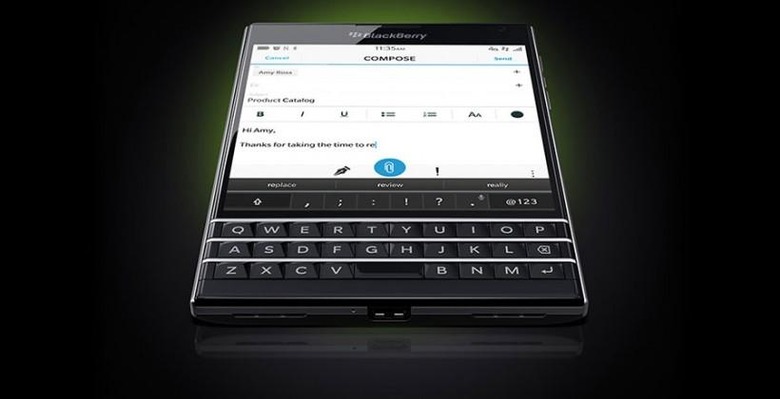 This week has been a strangely powerful one on the underground for BlackBerry, starting with Kim Kardashian and rolling out with word from BlackBerry CEO that they're working on concept oddities. This word comes from the MIT Enterprise Forum in Hong Kong during a Question and Answer session during the "Technologies That Matter Series." Remember that these are concept works, not necessarily things that will come to fruition with BlackBerry in the near future. And you've already got a BlackBerry PlayBook in your backpack now, right?
This is BlackBerry CEO John Chen that confirmed BlackBerry is working on a tablet, at least. They're not necessarily set to release a "PlayBook 2", as it were, but something is in the mix.
Chen hinted at a slider, a tablet, and something perhaps in-between the two.
"If we're going to build a tablet, we're going to build something that's – I hope – reasonably attractive." Chen continued, "No doubt, we're working on it. The tablet – the physical keyboard is a huge challenge."
A question was asked during this presentation about "the phablet market" and whether or not BlackBerry would consider a larger screen – 5 or 6-inches – with a physical keyboard. Larger screen for BlackBerry, but also having a physical keyboard.
"We are working on a concept that may solve both of your questions," suggested Chen. "Wouldn't it be nice, you have a large enough screen, and also be able to be touchscreen, and also have the physical keyboard – but not make it so awkward that you can't keep it anywhere? "
Has any manufacturer solved this problem that you're aware of? Workers of the world, what do you use?
VIA: N4BB