BlackBerry Storm 3 Specifications Rumored To Break Cover, Includes 8MP Camera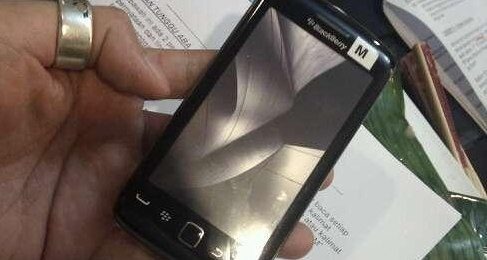 The BlackBerry Storm 3 hasn't been officially announced by anyone in the know quite yet, and there's a few grumblings out there that it won't ever be, but that's not stopping folks out there from releasing information about the device. This time around, we've got a pretty good list about what's involved in the specifications department, from the camera all the way down to the memory inside. And, while a few of the details line up with what we've heard in the past, there's a few curious points in there, too.
First of which, there seems to be some confusion regarding the camera. Initial reports had it at a 5MP variety, but this new rumor suggests that not only is Research In Motion (RIM) upgrading the camera to 8MP, but it will also be fixed focus, and feature dual-LED flash. As for the memory, the 8GB lines up with what we've heard before, but now it looks like RIM could introduce a 16GB version as well. There's 512MB of RAM, 1GB of ROM, and a 1GHz processor under the hood.
The optical trackpad is still present, and the display is supposedly a 3.7-inch capacitive touchscreen with an AMOLED display, with 16M colors. You'll find integrated WiFi, GPS, and Bluetooth connectivity. The battery life is supposed to grant users 9 hours of talk time, and up to 432 hours of stand-by time. It's still possible that the BlackBerry Storm 3 will feature the same Operating System as the PlayBook, or it could just ship with OS 6, as other BlackBerry devices have recently. No word on when, or even if, the device will make it to market. But, if it does, it sounds like RIM has a real contender in the smartphone market again.
[via IntoMobile]