BlackBerry Storm 9570 Outed, Running BlackBerry 6 [Update]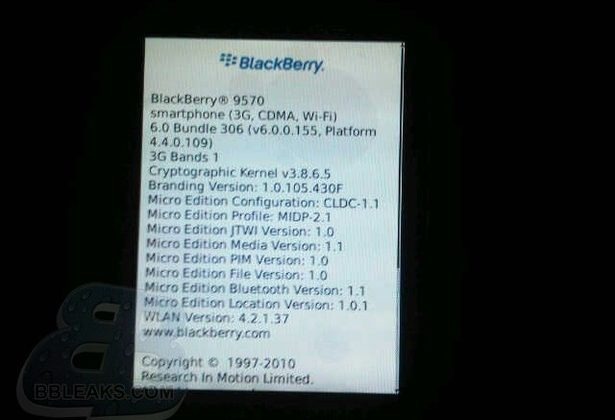 As anyone would expect, Research In Motion isn't working on just one phone at any given time. Despite the fact that the first image of the supposed BlackBerry Storm 3 just leaked a couple of days ago, our first image of what people are calling the BlackBerry Storm 2.5 have broken cover today. Featuring a model number 9570, this Storm model features many of the same form favor elements as its predecessor, but there's also plenty that RIM changed to make buyers interested.
The Storm 2.5 is said to be a CDMA-based model, so if it is indeed launching here in the United States, it is more than likely destined for Verizon, and Verizon only. The body of the new Storm model will be the same as the previous version's, and feature the same SurePress, Piezo-hybrid touchscreen technology. It's where the differences are, that this device will get all of the attention.
The Storm 2.5 is pictured running BlackBerry 6, which RIM has already said won't be heading to the original Storm, or even the Storm 2. Other differences include a 5MP camera on the back, a rumored 624MHz processor, and it will have 512MB of RAM inside. There's no word on a release date or pricing, as RIM hasn't even come forward and officially announced the device yet, but it looks like the Storm line-up is getting very interesting. Or, the 9570 could indeed be the Storm 3, and we just managed to grab a model number for it.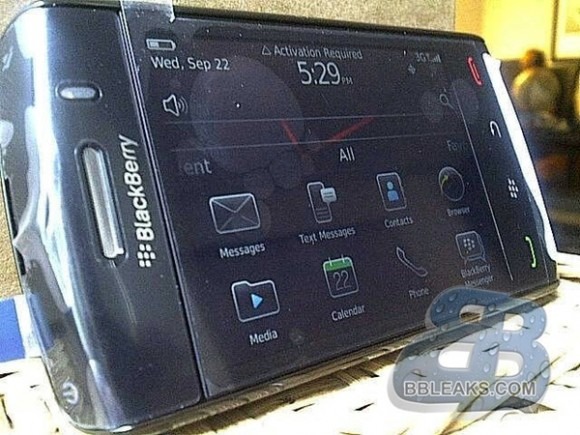 [Update]: So, it looks like the screenshot of the model number and Operating System version wasn't enough, as the BlackBerry Storm 2.5 9570 has just broken cover, in all of its glory. Showcasing the same aesthetics as the previous Storm model, it definitely doesn't look different, but we know that the difference is on the inside, where it (really) matters.
[via BBLeaks]