BlackBerry promises it won't ditch the physical keyboard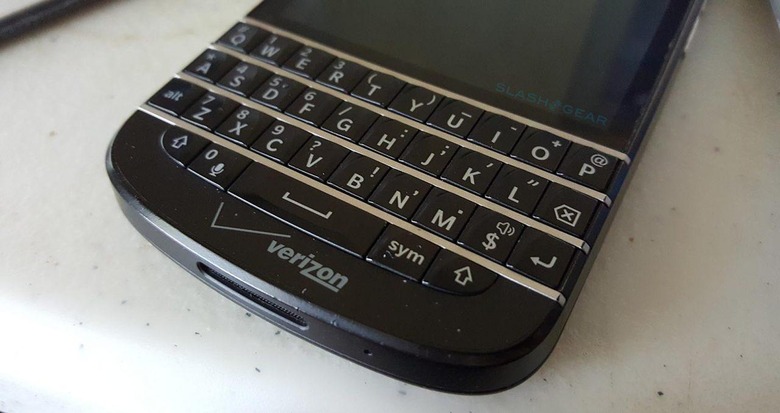 Those who still love BlackBerry tend to love it for one reason only: the physical keyboard. Kim Kardashian has a stockpile of them because of the keyboard. Companies have braved lawsuits to bring the keyboard to other phones. And yet, Blackberry struggles. The company recently announced the discontinuation of its BlackBerry Classic device, and with that announcement came fears that BlackBerry's physical keyboard days are over.
Fortunately, there's no need to worry. BlackBerry's Alex Thurber, who joined the company this past April, fired off a tweet recently that said, "In response to some recent press reports, I want to be clear that BlackBerry users have nothing to fear — the keyboard is here to stay..." Good news indeed, assuming you care at all what BlackBerry's up to these days.
BlackBerry still hasn't given up the hardware game, but it is focusing its efforts on Android now instead of BB 10 OS devices. You can get a physical keyboard with its BlackBerry Priv handset, which runs Android, looks at first glance like an ordinary touchscreen smartphone, but in fact has a physical slider keyboard hidden away.
The company has three new Android smartphones in the pipeline, and they're set to be released by early next year. The phones are currently known by the codenames Mercury, Neon, and Argon, and it is expected we'll be seeing an official unveiling of the Neon any day now. It isn't rumored to have a physical keyboard, nor is the higher end Argon. The Mercury, however, which is expected to launch early next year, is said to have a physical keyboard that does not slide away like the Priv. More details on those phones can be found here.