BlackBerry Classic has been officially discontinued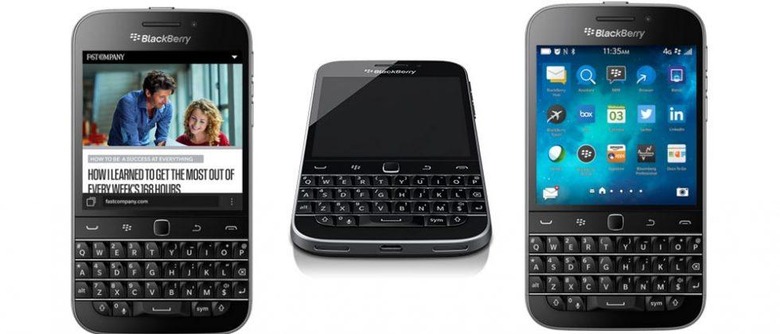 In late December 2014, BlackBerry introduced the return of a classic with its then-new BlackBerry Classic smartphone. Larger than the Q10 and better capable than BlackBerry devices of old, the Classic was praised by BlackBerry fans and regarded well enough by some critics. Still, the company has struggled to find a foothold in the modern smartphone market, and it has put many of its products to rest because of this. Today marks the official discontinuation of the BlackBerry Classic.
The announcement was made today by BlackBerry Chief Operating Officer and General Manger for Devices Ralph Pini. "Sometimes it can be very tough to let go," he said. "For BlackBerry, and more importantly for our customers, the hardest part of letting go is accepting that change makes way for new and better experiences." Perhaps he's referring to the Android smartphones the company has in the pipeline.
The company has indeed undergone a lot of change; for today, that means doing away with the Classic. The company will stop manufacturing the BlackBerry Classic, instead focusing on new innovations and the "success of both BlackBerry 10 and Android devices." If you do have a Classic, don't panic — the company will still support BB10, and plans to put out v10.3.3 in August and yet another update later on in 2016.
If you love the Classic and BlackBerry 10 OS, though, time is limited to stock up on existing models. As the company points out, it still has unlocked Classic handsets available to sell through its website, where they're currently priced at $379.99 USD, but they won't be available forever.