BlackBerry Mercury could be the Android innovator in 2017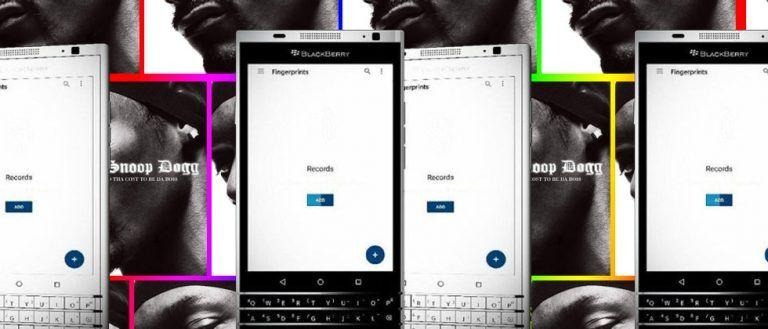 2017 is bound to have its share of impressive Android phones, but one you may want to begin paying attention to is the BlackBerry Mercury. Thus far, Blackberry has been tight-lipped about what to expect in the Mercury, but a number of leaks and reports have painted a fairly clear picture nonetheless. Should these turn out to be true, then the Mercury could end up being one of the most unique Android phones of the year.
Obviously, a lot of that uniqueness will be found in the Mercury's physical keyboard. A rarity on many smartphones – except a few models made by BlackBerry – a physical keyboard is a feature a surprising number of smartphone users still want. The problem, however, is that it can be difficult to combine a physical keyboard and large enough touch screen in a device that's still pocketable.
Devices like the BlackBerry Passport have tried to combine a physical keyboard and a decent-sized touchscreen, but what resulted wasn't a traditionally-sized phone. The leaked images and renders we've seen of the BlackBerry Mercury suggest that will all be changing as BlackBerry goes for a more common candybar shape.
Why is this important? There haven't been many manufacturers who have managed to pull off what BlackBerry is trying to do here. As it stands right now, the Mercury seems to have the best chance at blending the worlds of touchscreens and physical keyboards. It could give users who long for the days of slider-style basic phones a solid smartphone with a physical keyboard after all these years.
The display is obviously going to be a little bit smaller to make up for the presence of the physical keyboard – recent rumors mention a 4.5-inch display – but that could again work to BlackBerry's advantage. The Mercury is said to be sporting a relatively beefy battery, and that smaller screen could contribute greatly to extended life. Depending on the final capacity of the Mercury's battery, we might be able to except a day and a half or even two days of battery life out of it.
Match the physical keyboard and the potential for a large battery with reports of a Snapdragon 821 running the show, and not only do you have a phone that offers something you can't really get anywhere else, but you also have a lot of power behind the scenes. In a world where there are a lot of similarities between Android phones, the Mercury could just change the game.
Of course, a lot of this depends on the final specifications of the phone, along with a willingness from consumers to give BlackBerry another shot. There are a lot of unknowns at this point, but if the rumors we've heard so far are correct, the Mercury could turn out to be just what BlackBerry and the Android platform in general need.