BlackBerry 'Mercury' spotted in leaked images, complete with physical keyboard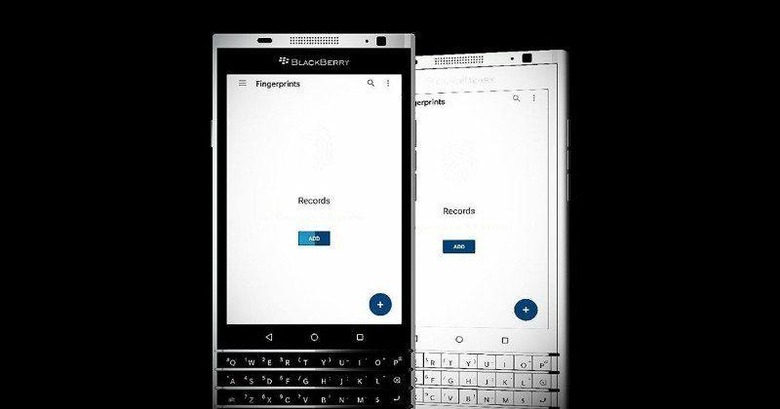 We've known for some time that the BlackBerry of years gone by is nearly dead and gone. The company has already abandoned its BB10 OS in favor of Android, and soon it won't even be making its own phones. But one element it continues to cling to for its devices is the physical keyboard. Case in point is the "Mercury," the codename for the much rumored, and possibly last, "traditional" BlackBerry phone.
While some of the specs for the upcoming device were spotted several weeks ago, the newest update on the Mercury is a pair of leaked images originating from China's Weibo web service. The phone is nearly identical to the previously seen renders (above), featuring a nice 4.5-inch HD touchscreen with a 3:2 aspect ratio, and, of course, a physical QWERTY keyboard below.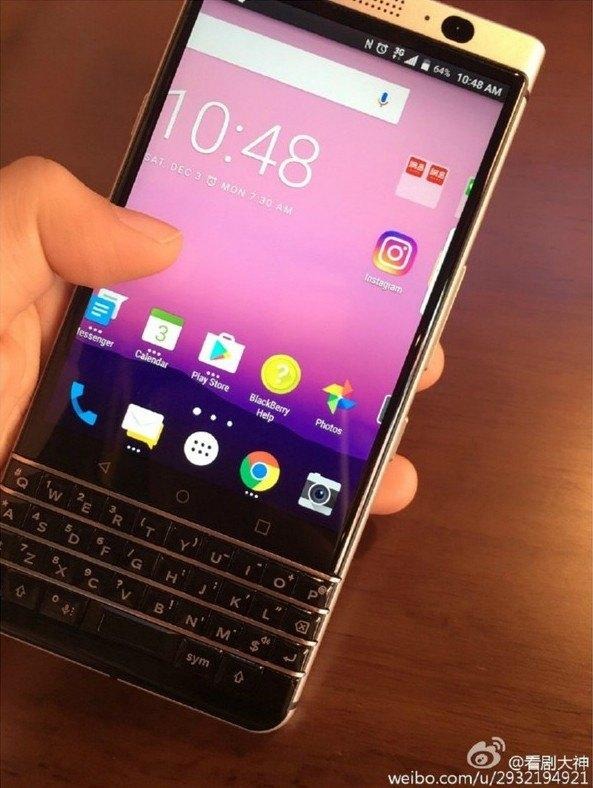 The images show what is likely a prototype model, but it's likely to be nearly the same as the final release. It's clear that the device is running Android 7.0 Nougat, and there's also hints that the keyboard's spacebar contains a fingerprint sensor.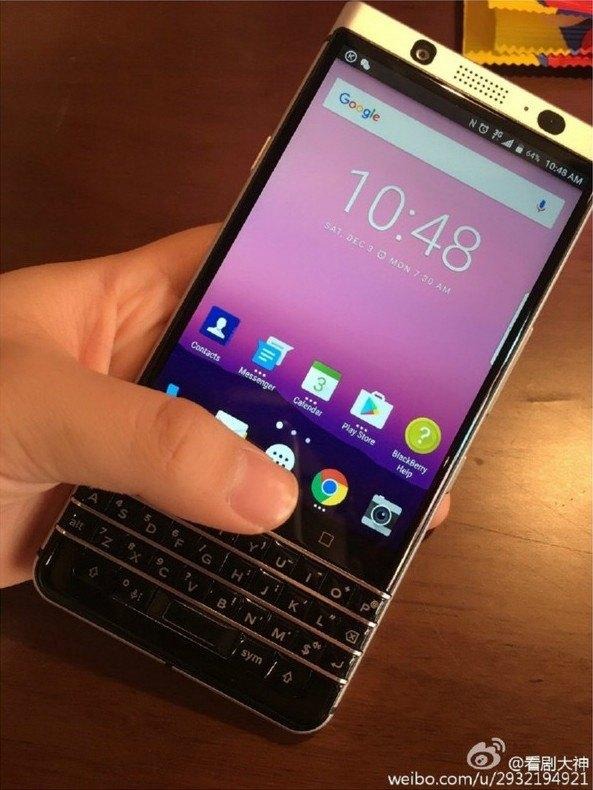 Those who got their hands on the phone believe it's running a Snapdragon 821 chip, but that's yet to be confirmed. Other specs that have been previously mentioned include 3GB of RAM, and 18-megapixel and 8-megapixel cameras on the back and front, respectively.
Last month, John Chen, BlackBerry's CEO, stated that they were working on one more in-house produced phone with a physical keyboard. There's still no word on a final release date, but this is the best look so far at what we can expect.
SOURCE Weibo