BlackBerry to give the keyboard smartphone one last hurrah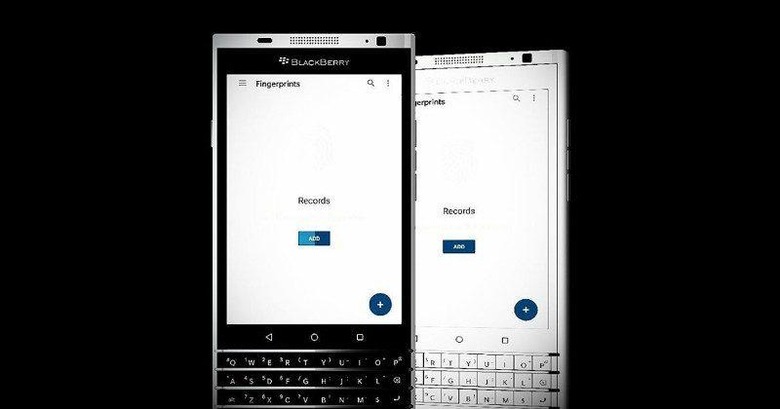 It is an end of an era for BlackBerry. Under the charge of CEO John Chen, the former smartphone giant has shifted its focus from a complete product stack to a software development house. There will still be BlackBerry phones of course, but those will no longer be made by BlackBerry itself. And chances are, they will be your traditional all-screen smartphone.Well, except one. Chen has finally confirmed that the company will pay tribute, perhaps one last time, to the classic keyboard-wielding phone that made the company popular.
When people speak of BlackBerry, they usually think of rather wise phones with QWERTY keyboards. And, indeed, that was the pervasive design of the company's devices. At least until Apple made touch screens so hot that everyone adopted them. And so did BlackBerry. The BlackBerry Passport is the last one to bear that iconic design, albeit in an odd form. The BlackBerry Priv doesn't really count as its keyboard hides behind the screen. Soon, however, BB fans will be treated to a more traditional keyboard phone. Somewhat.
That wasn't a secret after all. Chen himself dropped the teaser last month in an interview with BBC. He promised that one keyboard-based BlackBerry will be launched within six months. In an interview with Bloomberg, the CEO assured fans that the promise remains. It's coming soon. He just won't say when.
Die-hard BB fans might be disappointed when it does come, though. If leaks from the past four months or so are correct, it will run Android instead of BlackBerry 10 OS. The company insists that it remains committed to its own OS but, without new devices and even new major releases, BB10 is basically in maintenance mode and life support.
The BlackBerry Mercury or Rome, as it is codenamed, is believed to sport a Qualcomm Snapdragon 625 with 3 GB of RAM and a 4-inch screen with a 3:2 aspect ratio. And it runs Android 7.0 Nougat out of the box, supporting estimates of a late 2016 or early 2017 launch. How this "last" BlackBerry keyboard smartphone will do in the market is probably not that big a concern to BlackBerry anymore. It is more interested in its software, and the smartphone is just a vessel for it.
SOURCE: Bloomberg