BlackBerry "Mercury" Specs Spotted, Android 7.0 Inside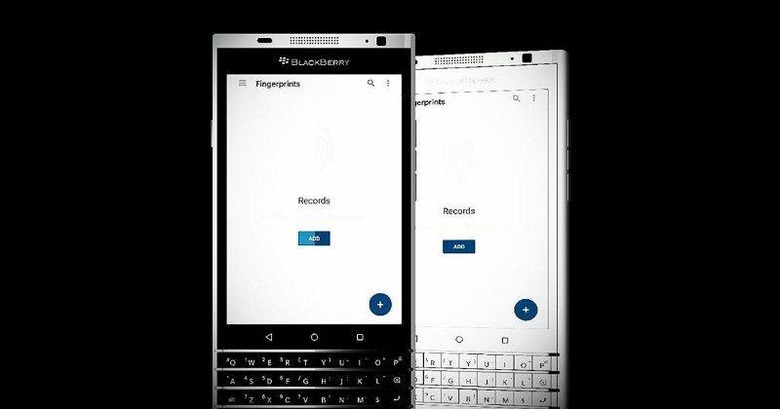 It's almost ironic that just after BlackBerry officially confirmed that it's turning itself into more of a software development and licensing shop, more tidbits about BlackBerry smartphones start popping up. And it isn't just the BlackBerry DTEK60 "Argon" either. Now we're also hearing more word about what is only known as the BlackBerry "Mercury", seen on Geekbench bearing some rather mid-range specs. What is interesting, however, is the revelation that it would run Android 7.0 Nougat right out of the box. Or the rumor that it will have a physical QWERTY keyboard.
BlackBerry is done with smartphones and is done with QWERTY. At least done with making them directly. And yet that is exactly what this "Mercury" smartphone seems to be promising. Identified by nothing more than its model number BBB100-1, the smartphone is shown on Geekbench running on a Qualcomm Snapdragon 625, not the newer 626, and with 3 GB of RAM. Sadly, there is no indication of its other specs.
Those, however, come from other sources, which claim that the Mercury will have a 4.5-inch HD screen with a 3:2 aspect ratio. The unusual shape seems to support the rumor that the smartphone will have that iconic BB QWERTY keyboard, perhaps like the render of the so-called BlackBerry "Rome" pictured above. Cameras are said to be 18 megapixels on the back and 8 megapixels on the front.
The fact that it is running Android 7.0 hints that we should expect to see even shadow of it until very late this year or early next. Given that the DTEK60 isn't even officially acknowledged yet, despite almost being leaked to death by retailers and BlackBerry itself, pretty much supports that theory. Equally curious is the guessing game of which OEM will have the honors of creating this "traditional" BlackBerry smartphone.
VIA: CrackBerry