BlackBerry Colt QNX Smartphone Coming Q1 2012 Tip Insiders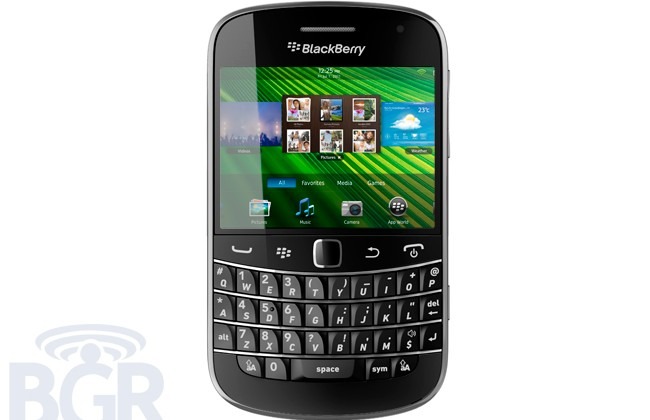 Details of RIM's first QNX-based smartphone, the BlackBerry Colt, have leaked, with the handset supposedly on course for a Q1 2012 release. The Colt, so BGR's sources tell them, is currently in testing with RIM's software verification team, and looks to be powered by a 1GHz single-core processor. It's not only the CPU that looks like it could be behind the curve; according to the tipsters, the Colt may launch without BlackBerry Enterprise Server (BES) support.
That's because RIM's engineers are currently hard at work rewriting BES in order to get it to play nicely with QNX, the same OS as is found on the BlackBerry PlayBook tablet. According to the leaks, the coders are finding it a tougher challenge than expected, and as such the first QNX-based smartphone is likely to launch without support for BES altogether. Instead, there'll be support for Microsoft's ActiveSync as standard, giving enterprise users some way of getting their push email to the handset.
The image above is a mockup based on QNX screenshots from the PlayBook and existing BlackBerry handsets, of course, though we wouldn't be surprised if the eventual design was similar: RIM, after all, is known for its distinctive keyboards. The processor also could well change between now and the Colt's release; RIM's recently announced devices, the BlackBerry Torch 9810 and Torch 9850/9860, both have single-core 1GHz chips too, and the company may decide to upgrade for QNX in order to keep pace with its rivals.
That would certainly fit in with previous comments from RIM co-CEO Mike Lazaridis, who said last December that the company wouldn't be putting QNX on a phone until there were dual-core baseband CPUs which could do it justice.