BlackBerry Torch 9810 Hands-On [Video]
It's only really when the display on the new BlackBerry Torch 9810 lights up that you realize you're looking at a different phone to the original Torch. RIM's industrial design team looks to have taken a break with this new QWERTY/touch hybrid slider, leaving it little different to the first-gen model. Still, with the relatively low resolution display of the first Torch being one of our primary complaints, we can't really argue too much with 640 x 480 in comparison.
Viewing angles are a little shallow, but head-on it's bright and crisp, and a solid improvement over the previous version. The slider-mechanism snaps open with a reassuring click, and the BlackBerry keyboard is, though slightly shallower than the candybar-format phones, still considerably better than most other QWERTY devices from rival manufacturers.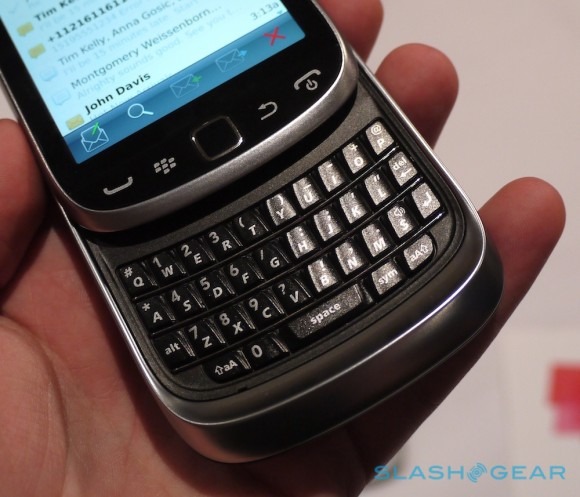 BlackBerry 7 bears a strong resemblance – on the surface at least – to QNX on the PlayBook, and is well suited to a smaller, 3.25-inch display. The silver finish to the chassis of the 9810 is clean if uninspiring, and the 5-megapixel camera does at least manage 720p HD video recording, if not the Full HD we've seen proliferate on Android devices.
[vms 3c35007e4e92982f1a2b]
RIM insists sales of the first Torch 9800 remain strong, particularly because of its compact size and suitability for BBM addicts – 48 of which sign up every second, apparently – and the Torch 9810 is an incremental update that, while not likely to blow anybody away, addresses some of our lingering problems with its predecessor. Whether incremental is enough to save RIM's fortunes will have to wait until review units arrive.