BlackBerry 9670 clamshell leaks again; will be Verizon exclusive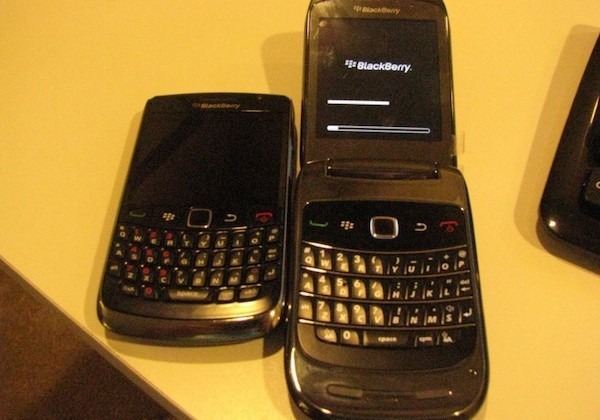 Yesterday's BlackBerry Pearl 3G and Bold 9650 announcements were interesting, but not half as curious as the company's upcoming clamshell, the BlackBerry 9670.  Spotted in the wild again – alongside the BlackBerry Atlas 8980 – by CrackBerry forum member B.I.G.G.I.E., there's also confirmation that the smartphone is running BlackBerry OS 6.0.
As we learnt yesterday, OS 6.0 isn't expected until Q3 2010, so it looks unlikely that the 9670 will arrive before then either.  Apparently Verizon specifically requested the phone be made and it will be an exclusive to the network; no word on whether partner carrier Vodafone will be offering a GSM version in Europe.
Otherwise there's confirmation that it has a 5-megapixel camera with flash, along with WiFi.  The Atlas 8980, meanwhile – previously known as the 8910 – is currently running OS 5.0 and has EDGE and WiFi rather than 3G support.