BlackBerry 9670 clamshell leaks again; will be Verizon exclusive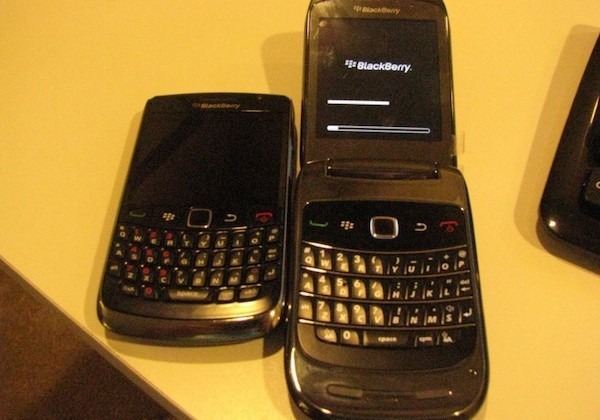 Yesterday's BlackBerry
and
announcements were interesting, but not half as curious as the company's upcoming clamshell, the
.  Spotted
- alongside the BlackBerry Atlas 8980 – by CrackBerry forum member B.I.G.G.I.E., there's also confirmation that the smartphone is running
.
As we learnt yesterday, OS 6.0 isn't expected
, so it looks unlikely that the 9670 will arrive before then either.  Apparently Verizon specifically requested the phone be made and it will be an exclusive to the network; no word on whether partner carrier Vodafone will be offering a GSM version in Europe.
Otherwise there's confirmation that it has a 5-megapixel camera with flash, along with WiFi.  The Atlas 8980, meanwhile – previously known as the
- is currently running OS 5.0 and has EDGE and WiFi rather than 3G support.