BlackBerry 9670 OS 6.0 clamshell leaks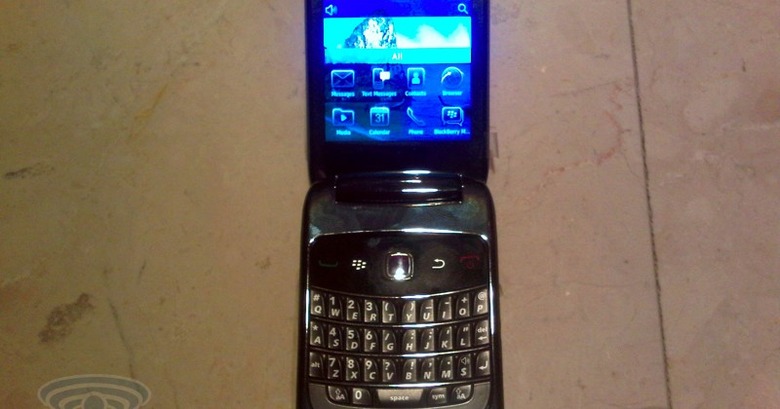 Shield your eyes and tuck the children back safe into the coal scuttle; the latest RIM clamshell has broken cover, and the BlackBerry 9670 is certainly distinctive.  The chubby folder was spotted by the gang over at BGR, and not only is the first OS 6.0 device we've seen, but the first BlackBerry to have a 5-megapixel camera.
There's also CDMA connectivity – tipping a Verizon or Sprint launch – along with WiFi, Bluetooth and a microUSB port.  Storage is via microSD card, and there's both a large external color display and a 360 x 480 internal screen above a full QWERTY keyboard and optical trackpad.
No word on when we could see it launch, but we're hoping RIM go through a few more design revisions just to knock out some of the excess ugly.  Right now, with the keyboard looking like it was simply pried off a regular BlackBerry and slotted in, the whole thing seems a little Frankenstein's monster for our liking.
[via SlashPhone]