Billy Dee Williams back as Lando in 2019 for Star Wars 9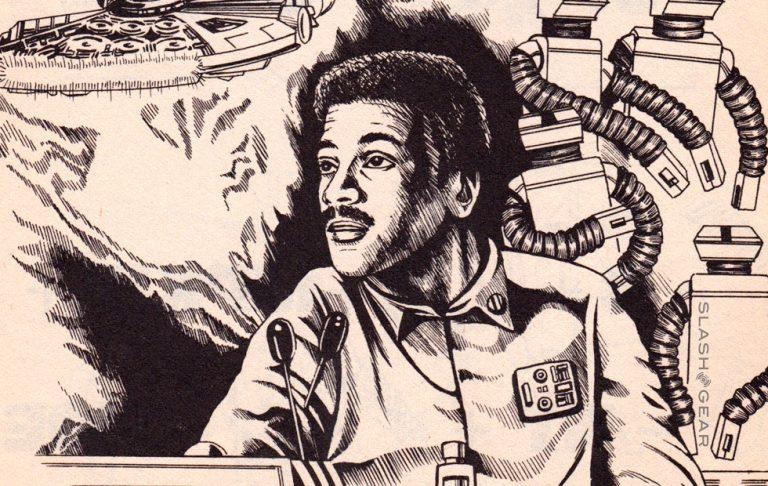 Billy Dee Williams never really left the Star Wars universe, unless you're one of those nerds that refuse to see anything but the main movie series. Today word is that Williams won't just be assisting Donald Glover in restaurants with Lando-esque advice on acting with the next gen. I say thee nay! Today there's a tip that this legendary actor will return to the Star Wars film series in the year 2019.
Even though it was pretty clear to conspiracy theorists that Lando was in The Last Jedi in disguise*, NOW it would appear that he's coming back for the final film of the 3-film trilogy. Sources confirmed to The Hollywood Reporter that Billy Dee Williams "will indeed be returning to the Star Wars film franchise for the first time since 1983's Return of the Jedi."
SEE TOO: It's LANDO TIME (toy roundup style)
Billy Dee Williams also lent his voice to Lando in more than one project since Return of the Jedi. You'll find his unmistakable tone come correct in all of the following projects:
Billy Dee Williams as LANDO:
• Star Wars: Detours (2019)
• Lego Star Wars: The Freemaker Adventures (2016-17)
• Lego Star Wars: The Force Awakens (2016)
• Star Wars: Battlefront (2015)
• Lego Star Wars: Droid Tales (2015)
• Star Wars: Rebels (2015)
• The Lego Movie (2014)
• Robot Chicken (TV Series) (2007-2014)
• Star Wars Cantina Karaoke (2013)
• MAD TV (2012)
• The Cleveland Show (2011)
• Robot Chicken: Star Wars III (2010)
• Robot Chicken: Star Wars Episode II (2008)
• Star Wars: Jedi Knight II – Jedi Outcast (2002)
But NOW he's back, right? As if he ever left. So keep it in mind, set your calendars, prepare yourself. The date for the next Star Wars film is Dec. 20, 2019. In that film we'll see all the following actors in full effect:
• Daisy Ridley
• Oscar Isaac
• John Boyega
• Adam Driver
• Keri Russell
• Carrie Fisher (REST IN PEACE, QUEEN)
*Oh you didn't know? Word on the streets was that Lando might well have been that Master Codebreaker with the flower on his lapel – but for the obviousness of the truth. It would have been a major disservice to the importance of Lando's role in the Star Wars universe to simply show him rolling dice in a casino on Canto Bight. He was already trying to get out the game back when he first met Han and Chewie, for crying out loud. He's reformed!
We'll see Lando for the first time in the tail end of 2019 in the yet-unnamed Star Wars film, aka Star Wars Episode IX. We'll be there, will you?