Star Wars' Solo: Lando Toys Roundup (AKA Scoundrel Time)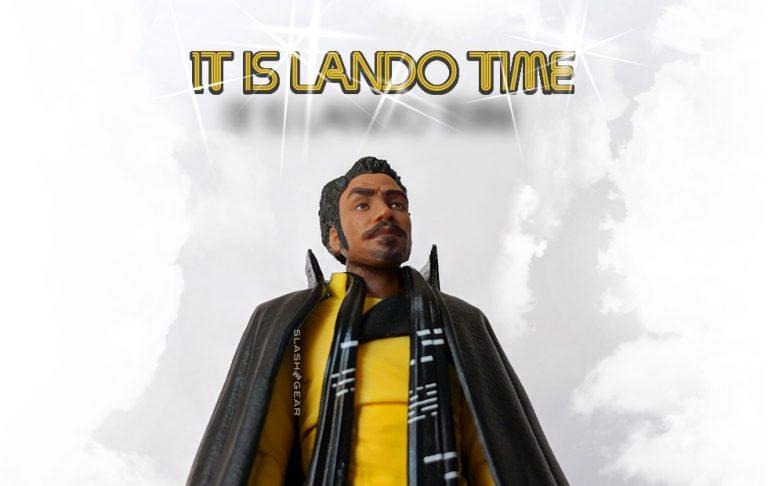 Today we're having a peek at a collection of Lando Calrissian toys from the film Solo: A Star Wars Story. This is the first in a set of three films, all centered on the coolest outlaws in the classic film series. What we're looking at today is the expression – that one, singular expression – through which actor Donald Glover's projected the soul of Lando, a role originally commanded by Billy Dee Williams.
Donald Glover's Lando from the movie Solo: A Star Wars Story reintroduces one of the most enigmatic characters in the Star Wars universe. He's a good guy, but he's not someone we're apt to trust further than we reward him for his time and effort. Not because he's unreliable, but because he's unpredictable.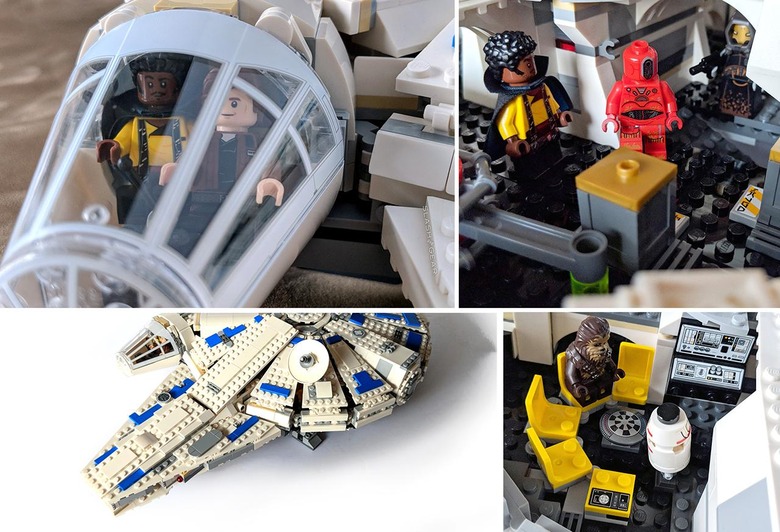 Before the film "Solo: A Star Wars Story" is released, we've got a familiar set of features to concentrate on when it comes to Lando. He's a suave, powerful, sharp-dressing fellow. He's been a smuggler and a gambler, and he's not above hanging out at the dingiest of cantinas and Sabacc halls to get those credits.*
Above you'll see a couple shots of the new Kessel Run Millennium Falcon with Lando, Han, and Chewbacca inside. You'll also find a few new characters in the mix – droid style. Most important for our purposes here is Lando himself, donning the exact same set of clothing we've clocked him in in each other toy we've got our eyes on thus far.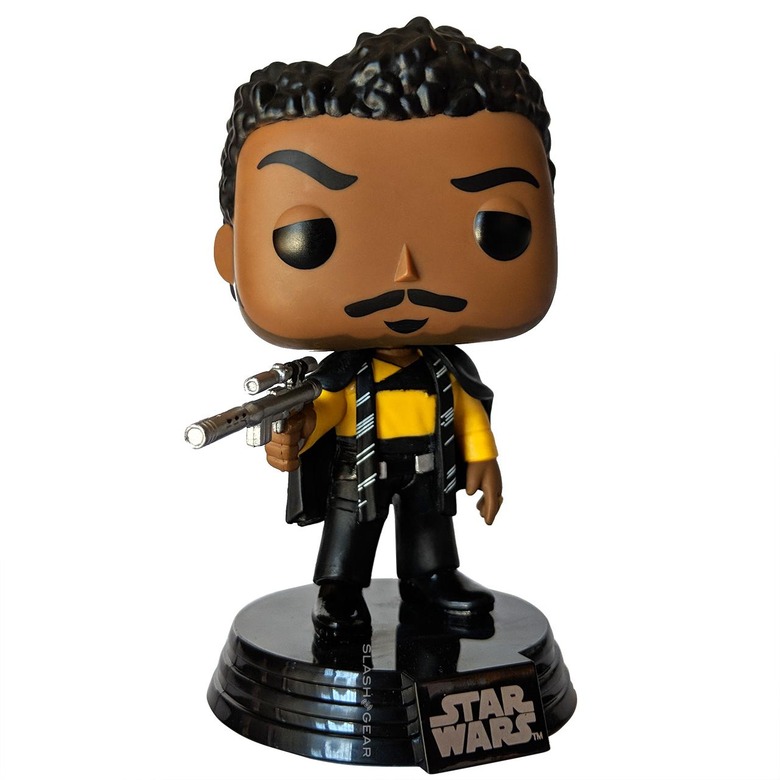 We've got a Funko Pop! figure here with full-on bobbly-headed action. This is a true bobblehead (with spring in neck) Funko toy, the sort you do NOT want to hand over to a toddler. That toddler will most certainly pull Lando's head off immediately. But because we didn't do that, we can see Lando's head (fully attached to his body) hosting that fantastic Lando-centric expression.
This Black Series Lando Calrissian (in the gallery above) is a toy that struck me to such a degree that I wrote a separate feature before it was released. It's got the most detailed sculpt of the Lando brow available yet. Behold his expression.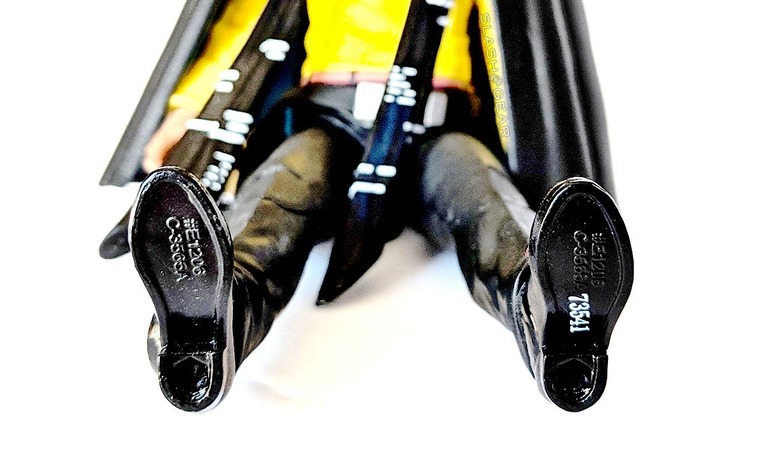 Also notice above that this specific Black Series Lando – probably not all, but this one – is not a great dancer. He has two left feet. Literally, two left feet. He came that way. We love him anyway, just the same.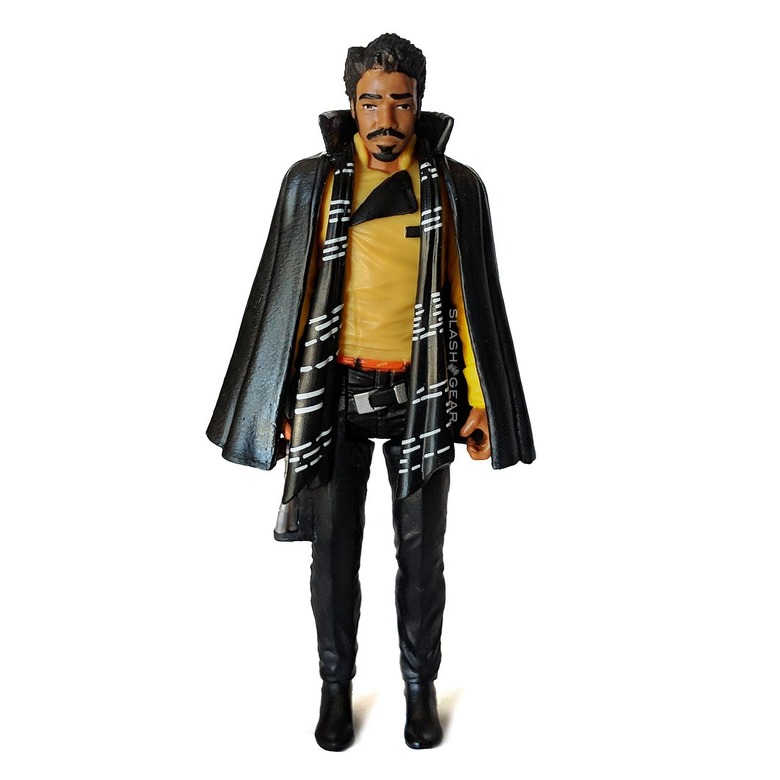 Next we've got a Lando from a 2-pack of action figures. The toy is titled "Star Wars Force Link 2.0 Lando Calrissian & Kessel Guard 2-Pack," and it comes from Hasbro. Here you'll find a super-duper tiny version of Lando with the simplest of features. Despite his diminutive stature, this itty-bitty action figure still has Lando sporting a smirk.
BONUS: There's brand new Hot Wheels Lando Calrissian character car in the mix before the release of Solo. This is one of several Solo-centric Hot Wheels character cars out of boxes, on hooks right now – codename FJF84. At first this car might not seem to have the smirk, but – doesn't it? Some character cars for Star Wars have appeared completely bonkers, but this one... this one seems to me to be pretty gosh-darned on-point.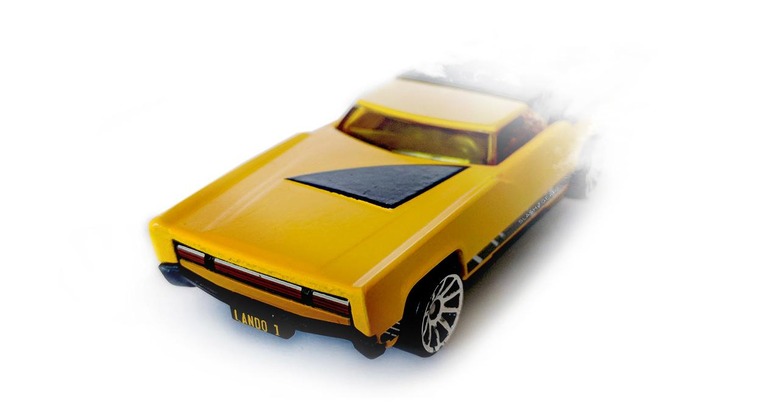 This first wave of Lando action figures is all out in the wild – in stores – right this minute. Cross your fingers for the Lando universe's continued expansion – through Solo and beyond!