Bentley Mulliner Bacalar revealed: Roofless and bespoke for when the sky's the limit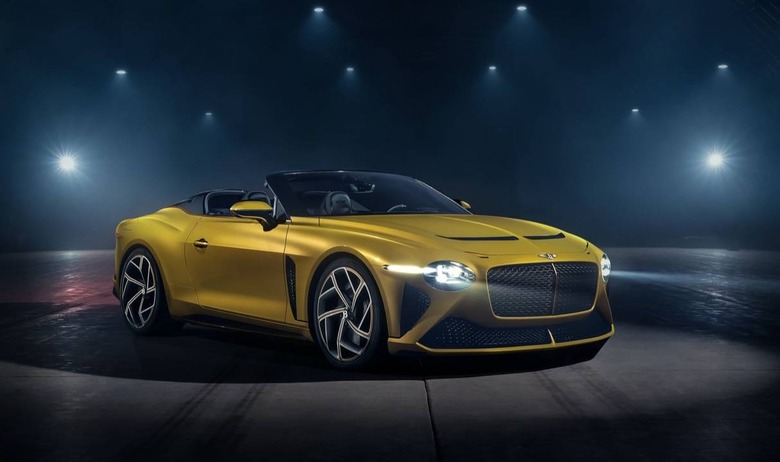 If a modern Bentley still isn't quite exclusive enough for you, now there's a Bentley Mulliner Bacalar that could fit the bill. The automaker's coachbuilding arm is expanding back into bespoke car-making, and it's announcing that with a beautiful new Bacalar open-top grand tourer.
While it may look similar to the Bentley Continental GT Convertible at first glance, the Bacalar is no paint-job-and-trim special. Instead, the roofless "Barchetta" is the most bespoke Bentley the company has offered in recent time, with just twelve expected to be produced. No body panel is shared with any other Bentley, and the only exterior component from the Continental GT is the door handle.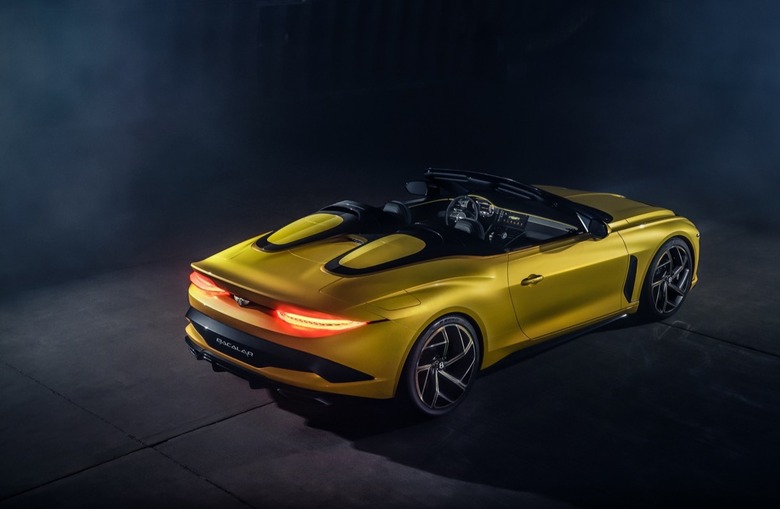 The doors and wings are carbon fiber, while the rear clamshell and the top deck are lightweight aluminum. Mulliner has turned to 3D printing, too, for some of the components: it's a time-consuming but effective way to create limited runs of unique parts. Bespoke 22-inch tri-finish wheels sit on extended haunches, the rear track 20mm wider than that of the Continental GT.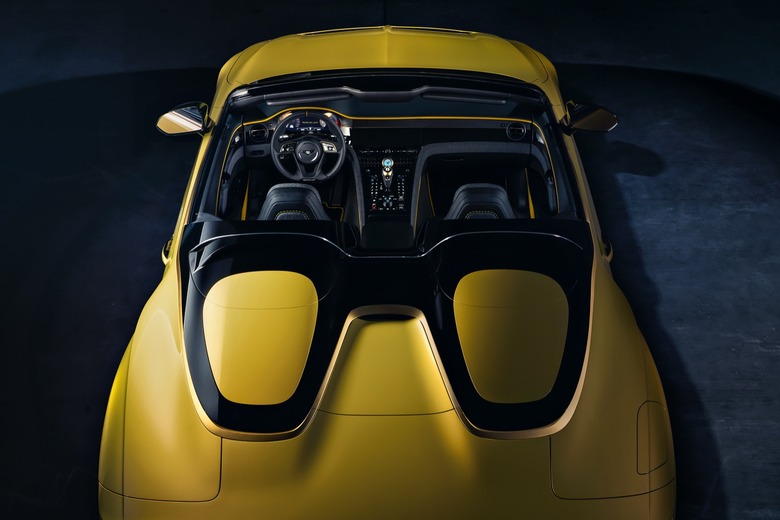 Each of the dozen will be hand-made at Bentley's Mulliner workshop in Crewe, shaped by the preferences of the buyer. Without a roof to consider, the Mulliner team has been able to borrow more elements from cars like the EXP 100 GT concept revealed last year to mark Bentley's 100th anniversary, while the cabin cherry-picks the finest – and most exclusive – finishes and materials in the store room.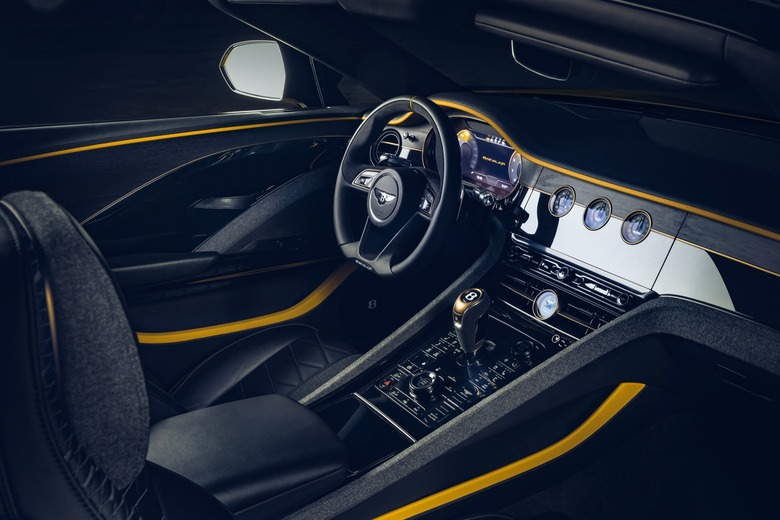 That includes Riverwood dug up from ancient fenlands and 5,000 years old. Bentley used it in the EXP 100 GT concept, at the time revealing that it had bought up pretty much the whole supply and would be offering it to customers on a later model. The concept car's sustainable materials also donated paint that relies on the ash from rice husks for its metallic finish.
The cockpit has a new, steeply angled center console, which flows into the dashboard and doors. That then flows back, wrapping around the occupants and to the semi-enclosed luggage compartment. There's seating for just two, and matching Schedoni fitted luggage as well.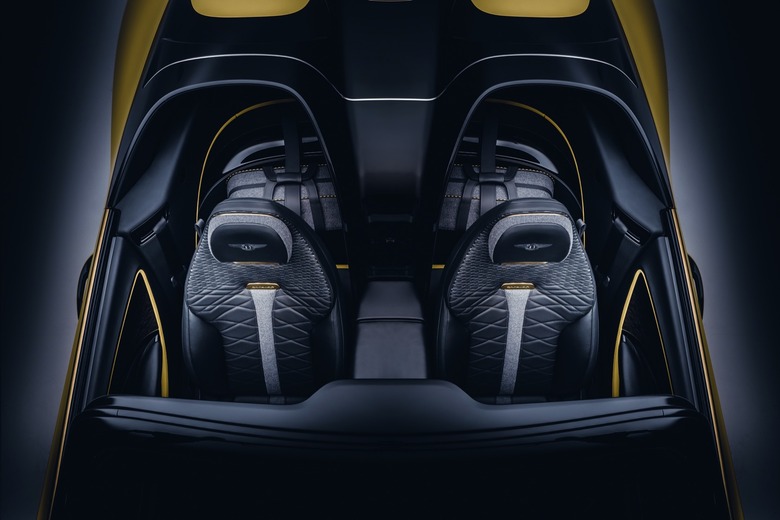 With no real limit on budget, the Mulliner team has been able to push the envelope for interior finish. There's a nw knurling pattern for the air vents, carried over to the steering wheel controls, infotainment buttons, and speaker frets. Dark Bronze and Midnight Black Titanium detailing, plus a dark anodized titanium finish have been used, though buyers will be able to specify alternatives if they so wish.
Beluga leather, semi-gloss leather, and accent leather have been combined – each seat alone requires 148,199 individual stitches – while the D-shaped steering wheel has Alcantara accents. There's more of the technical suede on the gear-shifter, and Bentley has used leather for the door and seat releases. The Bentley Rotating Display – which can hide the infotainment touchscreen behind a veneer panel – is fitted, but there's a unique key and digital gages.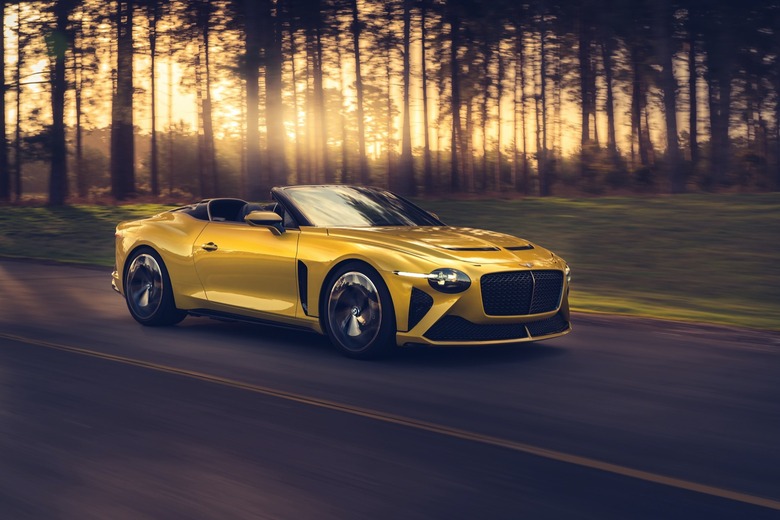 Under the hood there's a tweaked version of Bentley's 6.0-liter W12 TSI engine. That coaxes 650 horsepower and 667 lb-ft of torque from its twelve cylinders, and funnels that down, via a dual-clutch 8-speed transmission, to an Active All-Wheel Drive System. The Bacalar can dynamically adjust torque between the front and the rear, with Bentley saying it'll be rear-wheel drive as much as possible, until grip needs demand a change. Air suspension and a 48V Dynamic Ride System are included, of course.
For Bentley Mulliner, a return to form
Mulliner hasn't been a stranger to Bentley showrooms in recent years, though it's been a far cry from the coachbuilding company's origins in the 1500s. Then, it was a saddler, Mulliner evolving through the centuries into a custom carriage-maker, and then taking motor cars and reimagining them for well-heeled clients.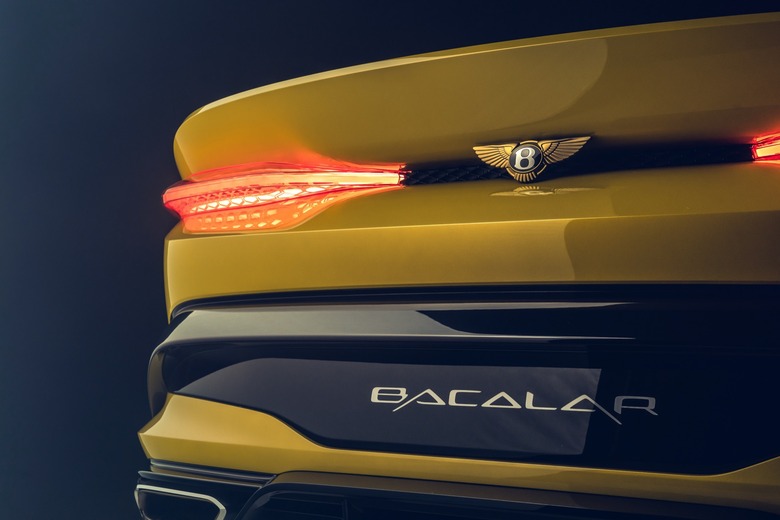 After being acquired by Bentley in 1959 and brought in-house, Mulliner has focused on satisfying the customization whims of buyers. Currently employing a team of roughly forty people, it has primarily looked to woodwork, leather, and other customizations. Now, though, it's getting more ambitious.
Bacalar will be the first of the Bentley Mulliner Coachbuilt portfolio, a collection of heavily customized and modified vehicles produced in painfully small numbers. It'll sit alongside Bentley Mulliner Classic, which will focus on restorations and new builds of classic models from the automaker's history books. Finally, Bentley Mulliner Collections will continue to offer the range of personalization, as well as special editions of core range Bentley cars.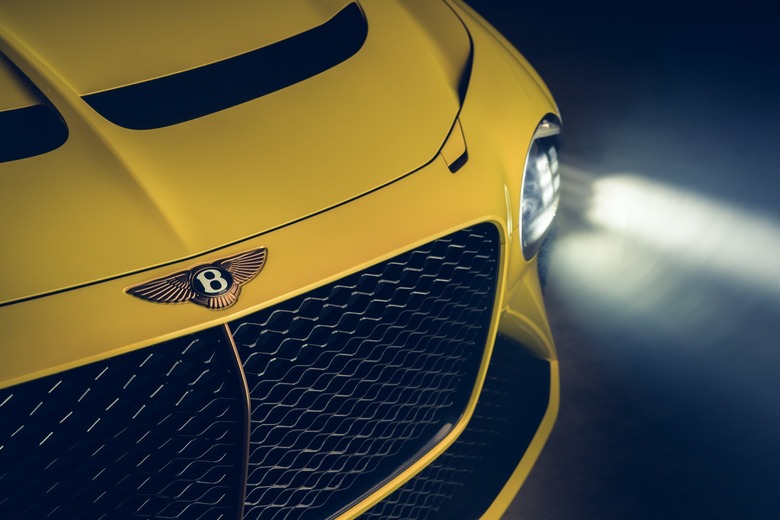 It's a recognition that selling more vehicles isn't the only way for a high-end automaker to boost profits, and that there's mileage among a certain audience for incredibly exclusive, heavily-customized cars. Pricing for the Bacalar hasn't been confirmed, but all twelve of them have already been allocated to Bentley loyalists.