BenQ XL2420G G-Sync Gaming Monitor Review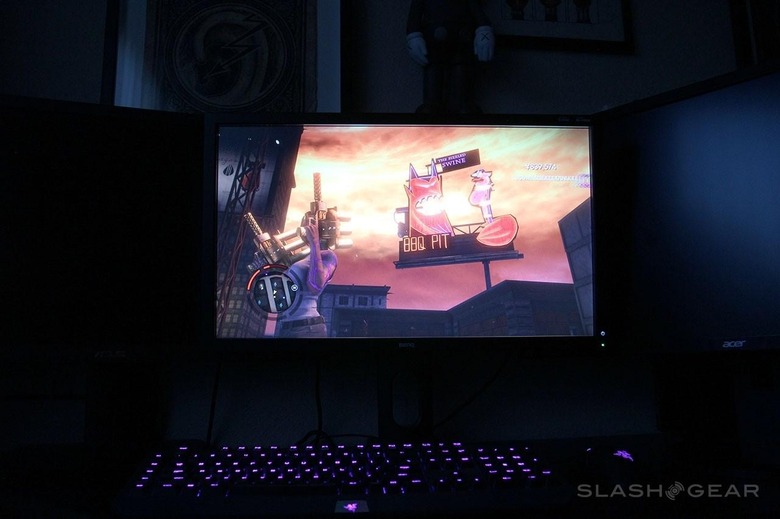 We've been using the BenQ XL2420G G-Sync monitor for the past several weeks and can safely say – without a doubt – this is easily one of the finest gaming monitors on the market. While we first said goodbye to V-sync forever all the way back in December of 2013 with our first G-Sync 101 and introduction, we've since seen a few monitors in the wild with the technology in-action. This beast had a lot to live up to after our look at the Acer XB280HK back in September.
We first saw what it was like to use the G-Sync tech when we got this early prototype from NVIDIA. Since then, nothing less would do. Inside that monitor and this new BenQ model is the following piece of hardware. This is a G-Sync module – a second brain made specifically for the monitor.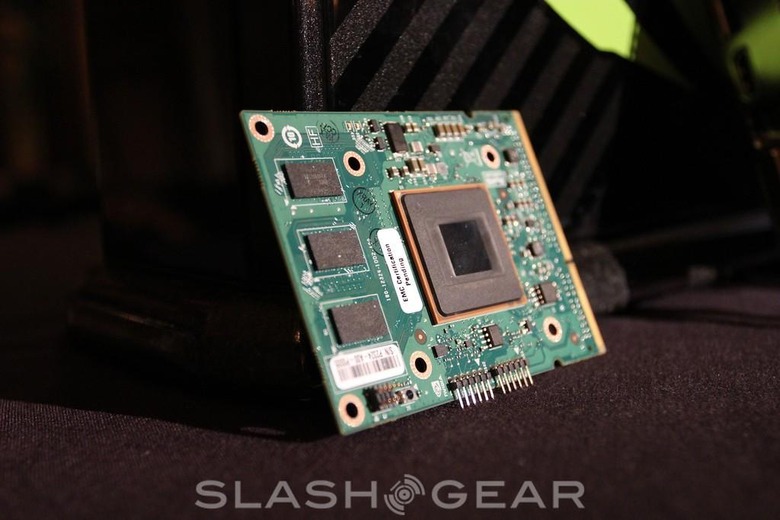 With NVIDIA hardware in our gaming PC and NVIDIA hardware in the monitor, one speaks to the other and they do what's basically the graphics equivalent of holding hands. Instead of rips and tears – even with the most powerful of graphics cards, that is – we now have a "buttery" smooth experience.
BenQ's monitor here makes good on the NVIDIA promise that G-Sync technology is the top-of-line experience when it comes to high-end gaming monitors. Just so long as you're using a G-Sync-friendly NVIDIA GeForce GPU, you're golden.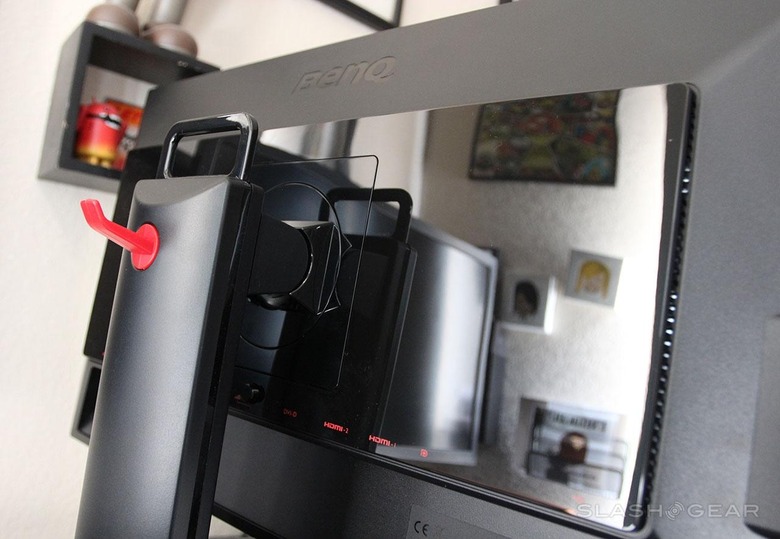 This machine works with the following specifications. Note how the monitor itself has a standard-sized bezel, made for one-monitor setups if you're playing games, and you've got height, pivot, swivel, and tilt options to spare.
Monitor size (diagonal): 24-inch
Panel Type: TN (8-bit)
Backlighting: LED
Resolution: 1920 x 1080
Max Refresh: 144Hz
Response: 1ms (gray to gray)
Luminance: 350 cd/m2
Contrast: 1000:1
Color gamut: 72% NTSC
Viewing Angles: 170-degree horizontal, 160-degree vertical
Input ports: 1x DVI-DL, 2x full-size HDMI, 1x DisplayPort 1.2, 1x USB (Type B), 1x Mini-USB
Output: 2x USB 2.0, 1x Headphone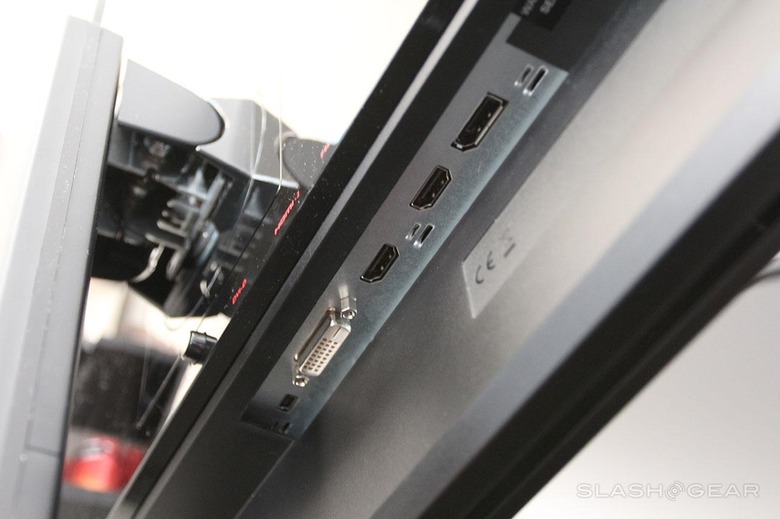 Inside you'll also find NVIDIA 3D Vision stereoscopic technology for 3D games and movies. You'll be able to roll with this technology only if you've got 3D Vision active shutter glasses – and we recommend NVIDIA's own, model 942-10701-0003-001, "NVIDIA 3D Stereo Glasses Kit with Emitter".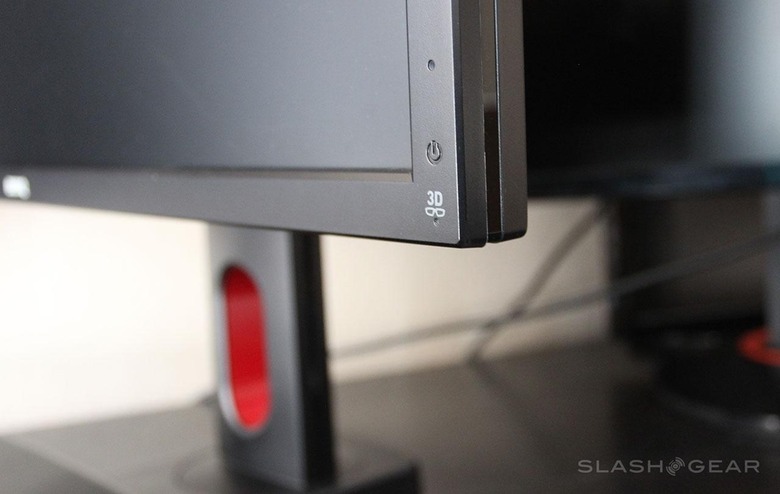 Outside the 3D bit, this model isn't going to butt heads with the Acer model mentioned above. Instead of 28-inches of display with 4K resolution, you've got 24-inches with 1080p, clearly made for a slightly different setup.
If you've got a single-GPU machine under your desk, this will probably be the monitor you're going to want to go for, that is to say.
While the DisplayPort input is the one you're going to be using for G-Sync (as it only works in G-Sync mode), all DVI and HDMI ports work in "Classic Mode." This is different from other G-Sync monitors on the market today, and really acts to set this BenQ piece of equipment aside from the rest.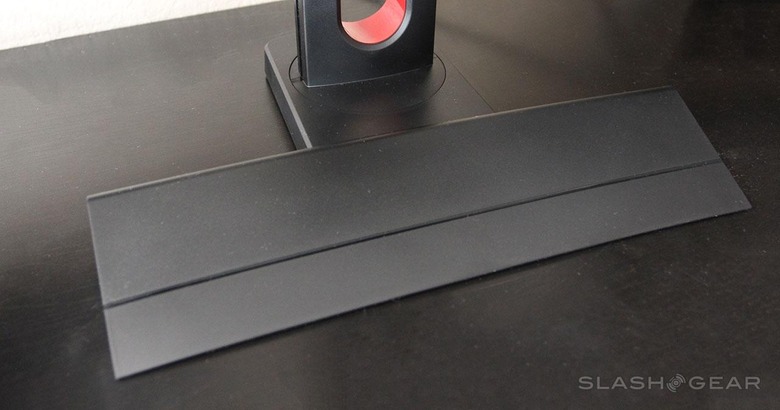 With this separate inputs – aside from G-Sync – you're going to be working with an additional scaler: that's "Classic Mode." This Classic Mode brings a collection of profiling options and adjustments between the lot.
To switch between adjustments you've made for different on-screen conditions, BenQ includes an "S Switch" (as seen below) in the box. This switch has a scroll wheel and numbered buttons that make it simple to switch between Classic Mode profiles.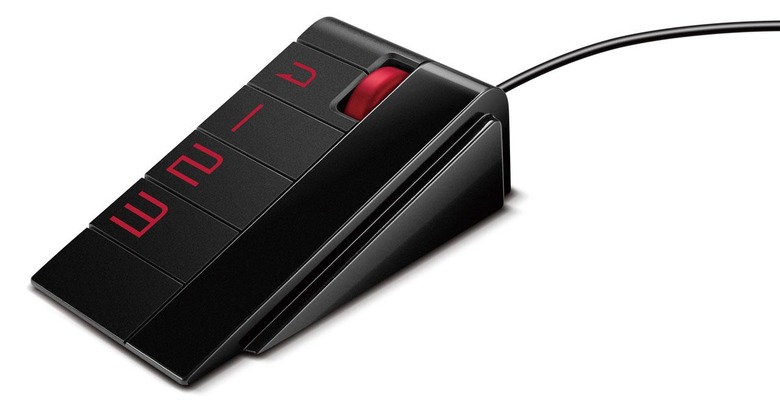 As a bit of a bonus, this switch sticks magnetically to either side of your (also triangular) base – truly smooth.
Inside Classic Mode you've got several options that G-Sync doesn't, including Display Mode, Smart Scaling, Display Pilot (BenQ's monitor adjustment software), and Game Mode Loader.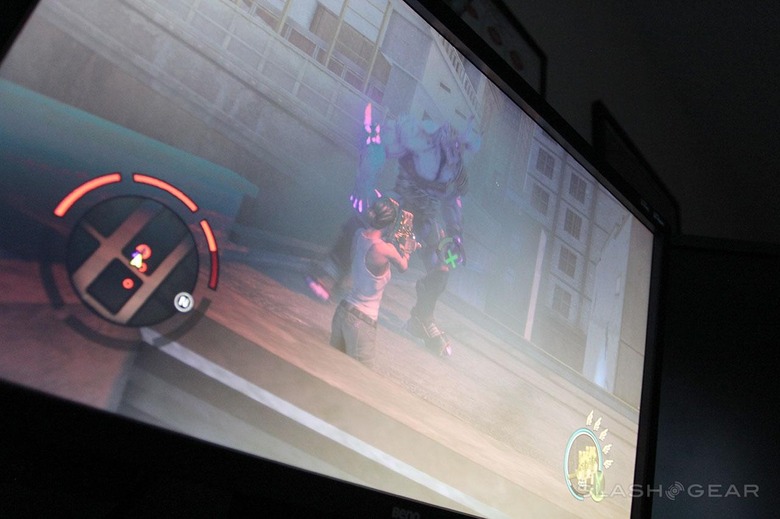 The quality of the display is great. While you're not going to want to be sitting too far above or below the screen when you're playing games (and why would you anyway), straight on is as fine a quality as any display we've reviewed in the past year.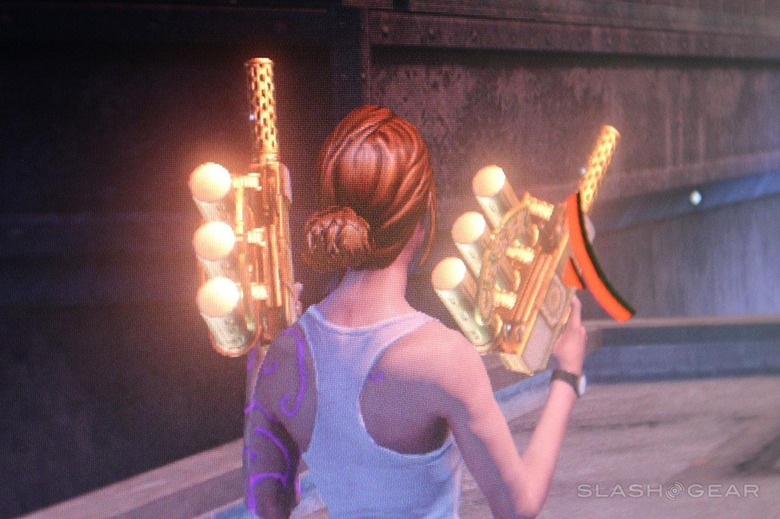 Above you'll see a view of the screen far too close for comfort – quality remains high-end decent.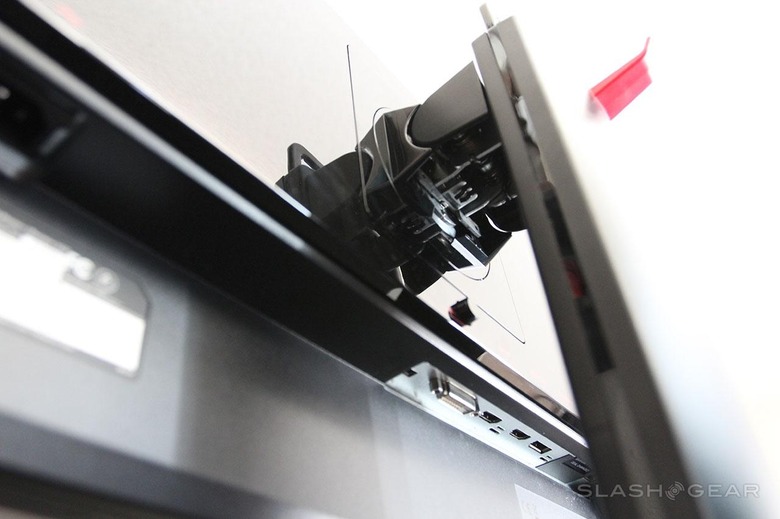 Setup with this monitor is super simple – see that button below the attachment point between the neck and the display housing? Press that to detach, and lift off. Easy and secure.
Wrap-up
Is this the greatest gaming monitor in the history of the world? Depending on your PC, it certainly could be. There are bigger and more impressive gaming monitors out there – G-Sync included, but at this price point and quality, BenQ here hits a G-Sync gaming monitor home run.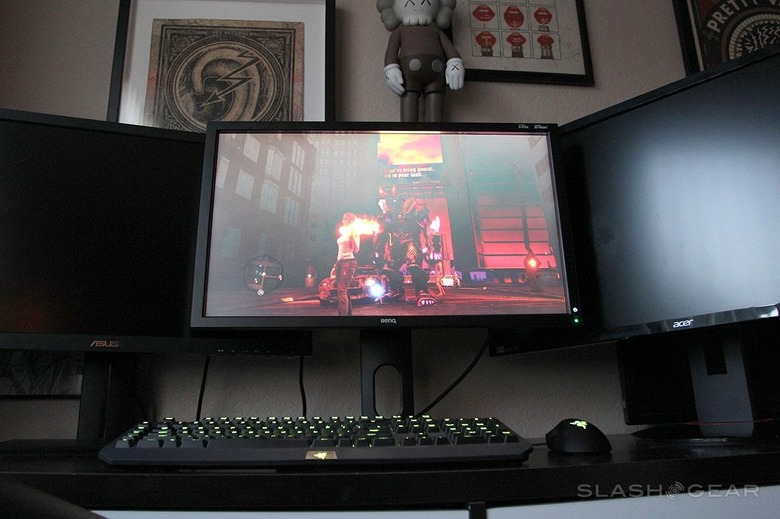 At right around $599 USD off the shelf, this monitor is available from a wide variety of retailers right this minute. Have a peek at a couple more display reviews below to compare and contrast.