Thunderbolt 3 may be the wunderport of the future, but sometimes it feels like nobody told the peripheral-makers that. While notebooks like the most recent MacBook Pro may have switched entirely to Thunderbolt 3 and the USB Type-C connector, actually finding things to plug into them can be hard going. Enter Belkin's Thunderbolt 3 Express Dock, one of the first to market to take advantage of the connection's 40 Gbps throughput and power/display/data flexibility.
What's great
The Express Dock itself is clean and minimalist, and a good match to most Apple hardware. The curved metal casing tapers from back to front, with plastic end-caps. Most of the ports are on the back, which is also where the power supply plugs in. The brick for that is almost as large as the Express Dock itself.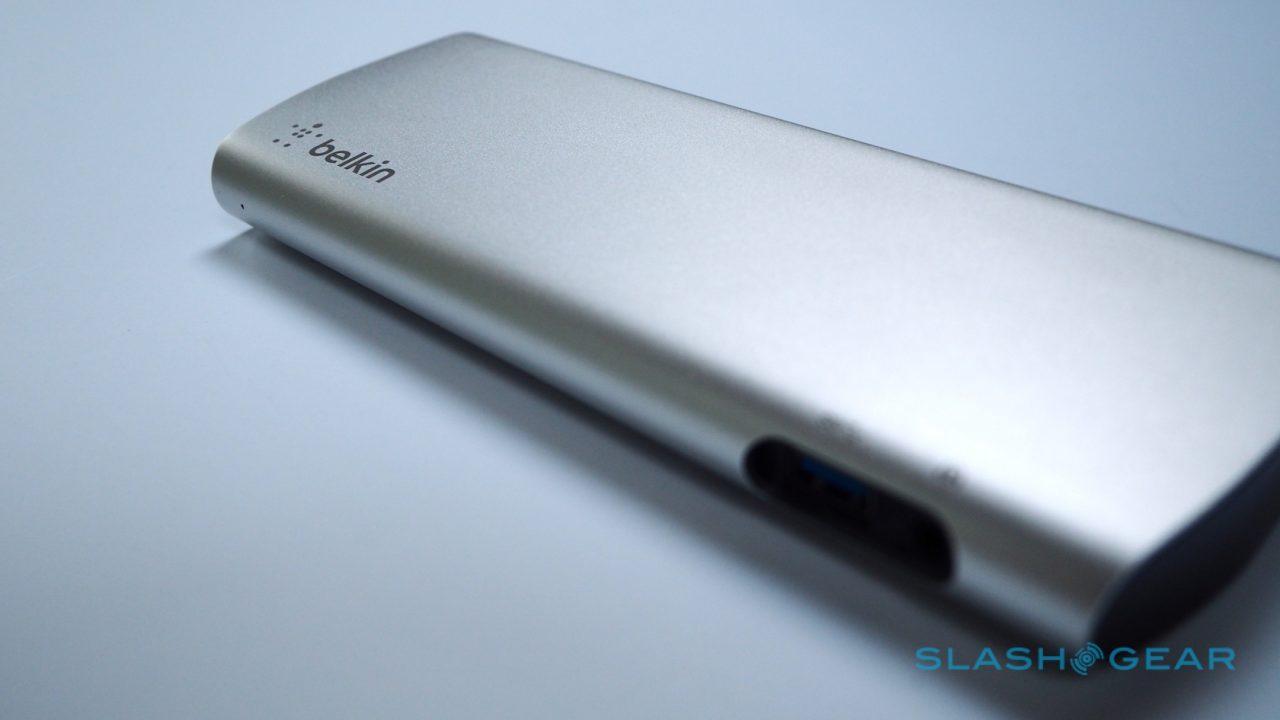 Belkin includes a 1m Thunderbolt 3 cable in the box, which is welcome. Everything else, you're expected to supply yourself. On the back, there are two Thunderbolt 3 ports, two USB 3.0 Type-A ports, a single DisplayPort, gigabit ethernet, and an audio output. The front panel has a third USB 3.0 Type-A port and a combo audio in/out jack.
Then there's the power output: here, not all docks are created equal. For a start you get a full 85W from the Thunderbolt 3 port, which means that even Apple's 15-inch MacBook Pro can be recharged at full-speed. Some rival docks top out at 60W. Each of the USB 3.0 ports have 1.5A charging support too.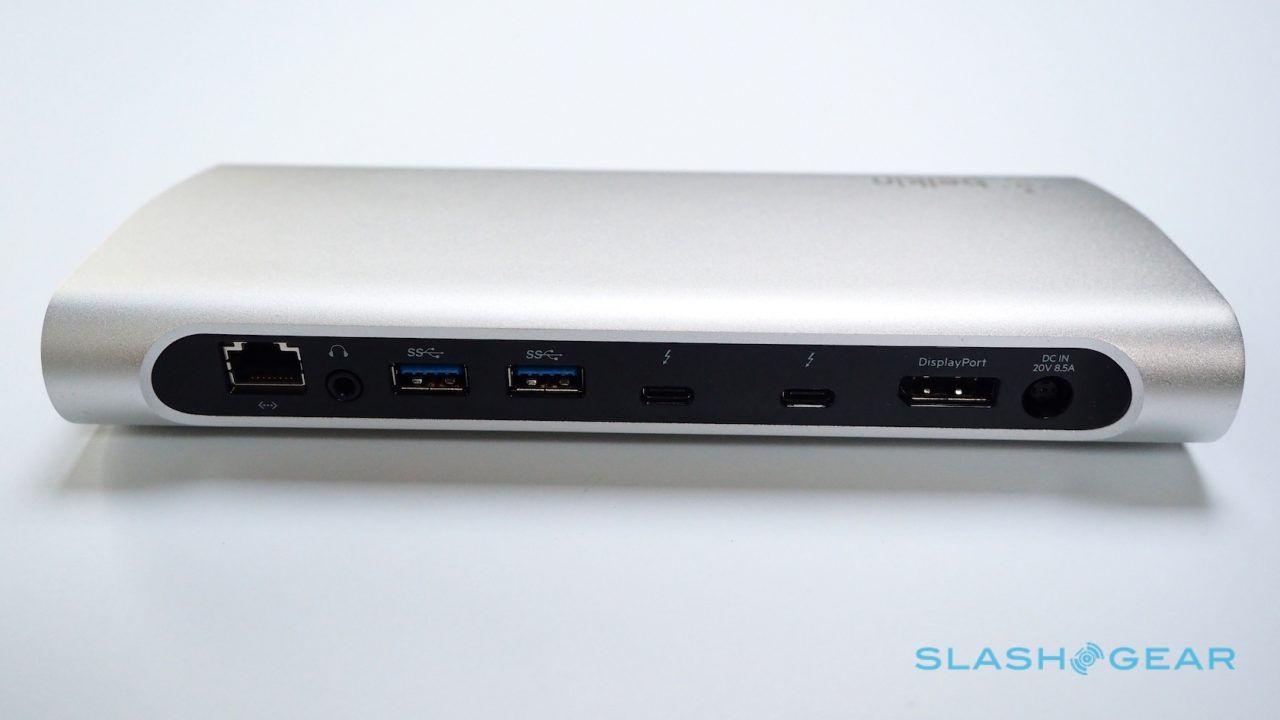 One of my primary goals for the Express Dock was driving an external display from a 13-inch MacBook Pro. In fact, it can support two 4K displays – one from the DisplayPort, the other from a Thunderbolt 3 port – or a single 5K monitor. I plugged in a Samsung WQHD display running at 3440 x 1440 @ 100Hz, and had no issues whatsoever.
What's not so good
Thunderbolt 3 devices aren't cheap, and the Express Dock is no different. Indeed, at $349.99 it's as much as an entry-level laptop by itself.
For the money, I'd not argue with some extra ports, either. DisplayPort is flexible, but plenty of monitors and projectors have HDMI, so having both would be preferable. Just the three USB 3.0 ports seems limiting too, and while I appreciated having a USB 3.0 on the front, along with the combo audio in/out jack, it seems a missed opportunity not to put an SD card reader there too.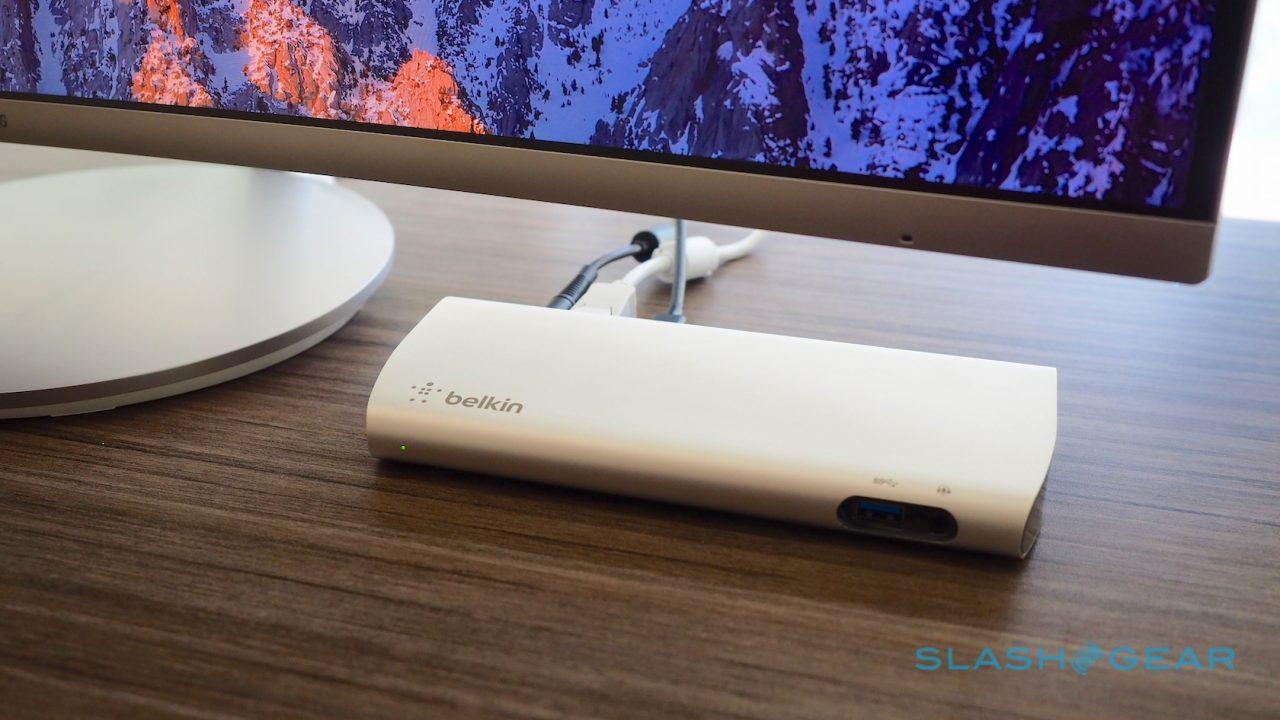 Of course, with one of the Thunderbolt 3 ports taken up with connecting to whatever laptop you're using the Express Dock with, that only leaves one for peripherals or daisy-chaining. For the latter, you can hook up a further five additional Thunderbolt devices from the dock, should you have them. Arguably more useful for most people is the ability to plug in a USB 3.0 hub and connect more peripherals that way.
Wrap-Up
The real joy of a dock, of course, is the single-cable convenience. Being able to hook up a whole desk-full of peripherals and devices with just one Thunderbolt 3 connection. It's the big promise the port has made, and the future Apple is betting on with its latest notebooks.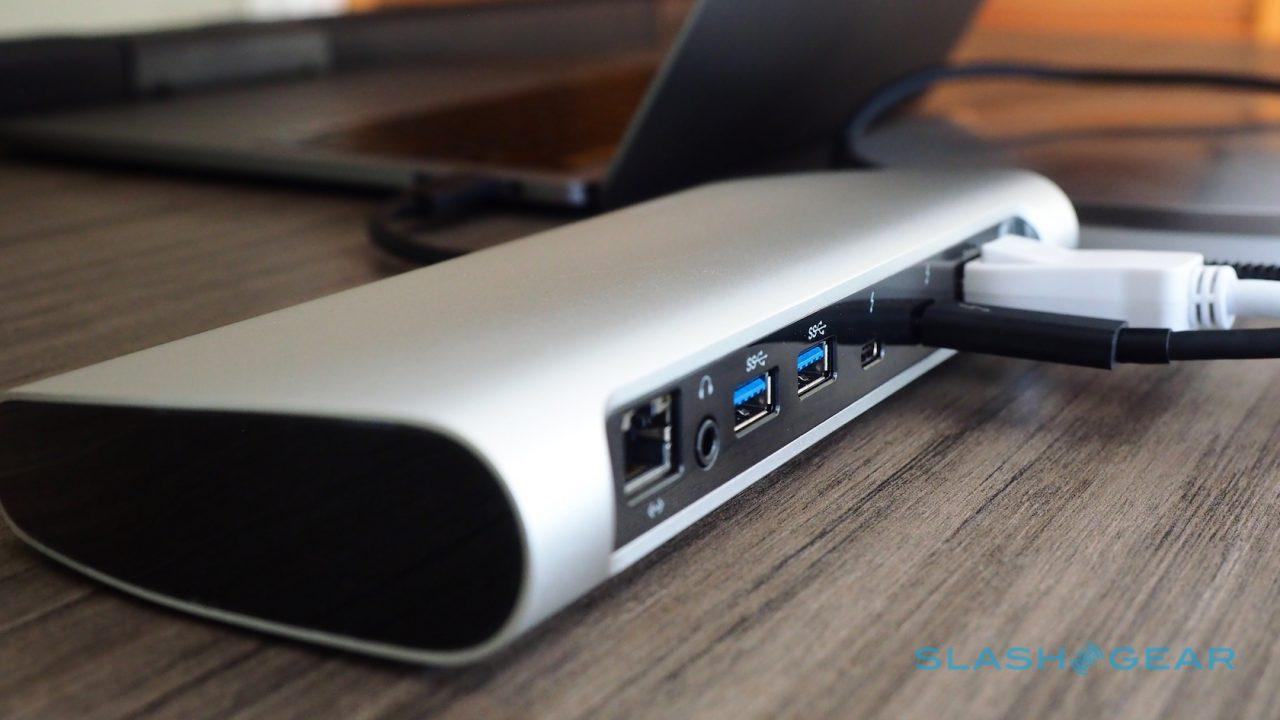 In reality, the Thunderbolt 3 life means generally living "that dongle life"; the accessories that Apple and others have been counting on have been slow to appear. That's likely to change over time, not least because Intel has opted to retire its royalty fee requirements for Thunderbolt 3 device-makers, but for now you're paying top dollar. Elgato will crank up the pressure when its own Thunderbolt 3 dock arrives: same port selection, but $50 cheaper.
Still, Belkin's Thunderbolt 3 Express Dock gets its core features right. It's easy to use, stable, and makes pulling together a set of accessories single-cable straightforward. With no SD slot and limited ports there's obvious room for improvement, but for the moment the Express Dock is one of the more convenient ways to get your MacBook Pro up and running with everything else on your desk.