Automatic pipes driver data into Jawbone UP app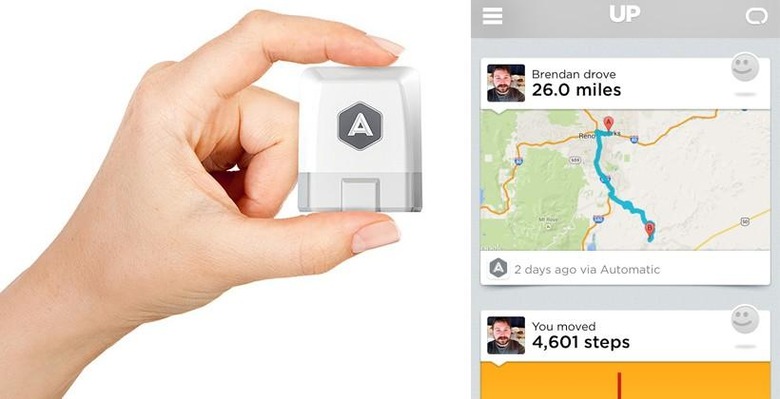 Smart driving assistant Automatic has hooked up with Jawbone, mashing car-use and health data to give drivers insights into how their habits behind the wheel vary according to their overall lifestyle. The partnership pulls information from the Automatic dongle – which plugs into the car dashboard, and shares details on things like speed, travel time, and fuel consumption – into the Jawbone UP app.
That, Automatic says, should give drivers a better understanding of how their physical health is affected by the time spent in their car.
For instance, a day with a particularly low step count – as measured by a Jawbone UP or UP24 – could be because of a road-trip or a longer than average commute. So far, users have been expected to make those observations themselves, but with Automatic piping in data directly from the car, it's should now be far clearer.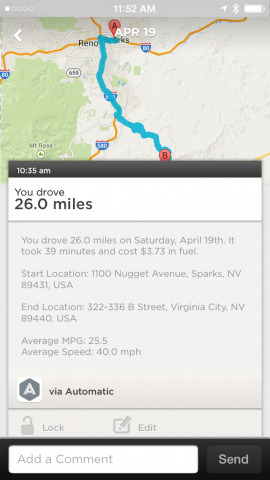 Meanwhile, there's also support for sharing Automatic journey data with others using the UP app, and the company suggests that – by also logging mood and meals – drivers may be able to spot links between how they are on the road with other aspects of their life.
It's not the only UP support we've seen added to third-party platforms in recent weeks. Whistle, for instance, has hooked its dog wearable technology into the UP app too; meanwhile, Jawbone's own UP Coffee app aims to quantify the impact of a caffeine addition.
The willingness to embrace other companies and share data is part of Jawbone's attempt to squeeze some sort of context out of the raw activity data.
The company has already used research from how users log sleep to make recommendations and set challenges about when to go to bed so as to feel most productive the next day.
Automatic integration with Jawbone works with both the iOS and Android versions of the UP app.