Whistle, Jawbone To Bring Dog Wearables To UP Platform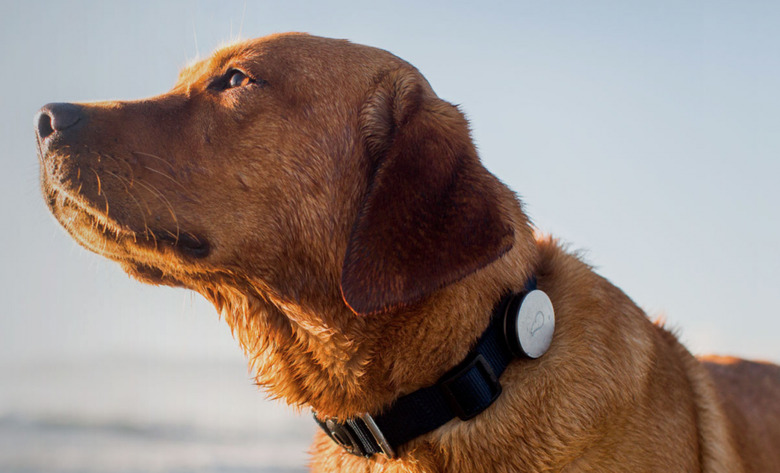 Connected homes are all the rage, and fitness wearables are as well. What about the family dog, though — wouldn't they like to keep track of their activity? Probably not, but you might want to. With Whistle, you can, which Jawbone hopes will give you a better idea of just how important your pet is to your wellbeing by connecting it to their UP platform.
Now you and the dog can both track your fitness levels via UP, which Jawbone and Whistle hopes will give you a solid, data-backed basis for how a pet can improve your life, and vice versa. Travis Bogard, vice president of product management and strategy for Jawbone, said "We are making it easier for people to see the valuable impacts of owning a pet and the improved quality of life that comes from that relationship. People have always had the notion that pets can help individuals live healthier, more active lives, but until now there has been very little access to specific insights around this topic. By integrating data from Whistle, we'll be able to see the trends in healthy habits of dog owners."
Just by connecting your pet's Whistle to UP, you can enjoy all the same data tracking you do with your own wearable. Automatic uploads and syncing, and UP's impressive method for making sense of it all for you, give you and your pup a better idea of what activity level is best for both of you. To give a better picture of how you and the dog improve each other's lives, UP will also recognize when the devices are together, and give a picture of how you both perform when you're together.
Better yet, you can get an idea of how your dog's activity and health improve when you're around, and maybe keep track of them when you're not. After all, dogs get bored, too — and that can lead to gobbled up couch pillows and trash strewn about. Maybe with Whistle and UP, you can give your dog the exercise needed to avoid those mid-day disasters.