Whistle brings wireless wearables to dogs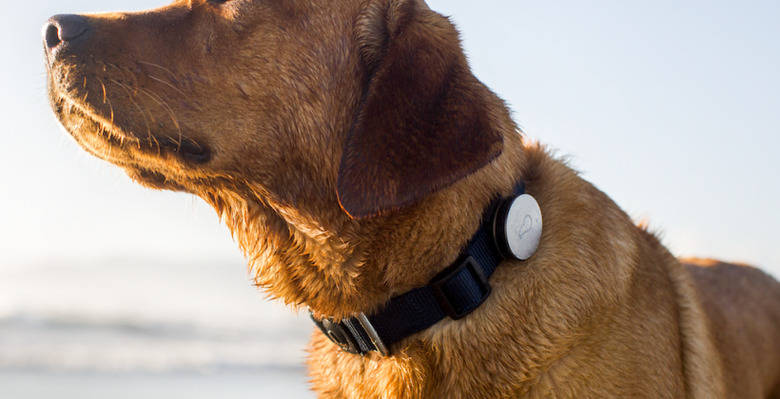 Wearables needn't just be for humans: startup Whistle wants $100 to track man's best friend, and the eponymous Whistle dog collar add-on is how it plans to do it. Collecting details of different types of activity, resting periods, and other information, Whistle pushes it not only to a companion app on your smartphone, but into the cloud where a timeline of the dog's behavior and routines can be monitored.
Those routines can then be shared with a vet, to help diagnose any medical issues. Whistle also offers comparative results from similar dogs, meaning you can contrast your pet with the "norm" of other animals.
Meanwhile, just as Fitbit and UP have goals for human users, there are targets that can be set for dogs, too. Since sharing pet photos and anecdotes is a common use of social networking, Whistle has integrated that into the cloud app too.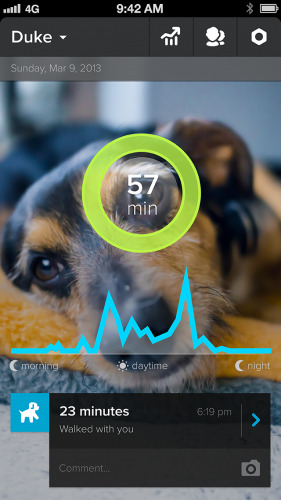 The collar add-on itself synchronizes via WiFi or Bluetooth, and is waterproof; a single charge is good for ten days of use, the company says. Inside, there's a 3-axis accelerometer, Bluetooth 4.0 radio (with low-power support), and WiFi b/g/n. The whole thing is controlled by a single button, weighs 16g, and measures 38mm in diameter and 10mm thick.
Your $99.95 gets you the monitor itself, an adjustable collar attachment (good for any dog over seven pounds), a USB charging dock, and an app for iOS 5.1 or above devices. Android support is coming soon, Whistle says, and the wearable should ship sometime this summer.