Brian Myers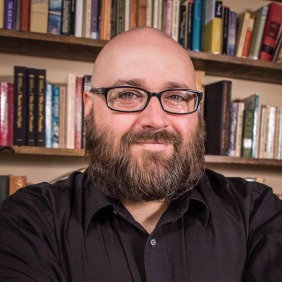 School
Western Governor's University
Expertise
True Crime, History, The Macabre, Noir
Brian has spent years studying criminal history, and has traveled to various locations to further his research. He's written scores of articles for The Regular Joe and the now-defunct Tuning Fork Magazine.

Initially a history major, Brian changed his degree pursuits to marketing when his adviser cautioned him of limiting himself in the job market. Still passionate about studying history, Brian focuses his historical learnings on the histories of crime and punishment, the occult, and obscure U.S. history.

Brian is lured in by anything remotely bizarre, and has traveled to hundreds of "haunted" locations across the United States. Always a skeptic, Brian enjoys studying the lore behind supernatural tales, and applies real world explanations to (most) of them.
Experience
Brian spent almost a decade writing copy for his own radio show at a community radio station in the Midwest. He is also known for various articles and op-eds written in his home town's local newspaper and alternative magazines. He wrote dozens of pieces on allegedly haunted locations, and conducted interviews with experts in the paranormal field. For one article, Brian spent the night in the infamous Villisca Ax Murder house, on the anniversary of the murders. On a professional level, Brian began writing tech pieces for numerous websites, which put him to work penning posts about the automotive industry and home improvement. Looking for a writing opportunity that was a better fit for his morbid interests and curiosities, Brian began writing for Grunge in 2021.
Education
Brian earned a B.S. in Marketing Management from WGU in 2017. The extensive writing projects undertaken and completed to earn this degree helped shape Brian into a better writer.