Audi Prologue bringing NVIDIA DRIVE CX to the streets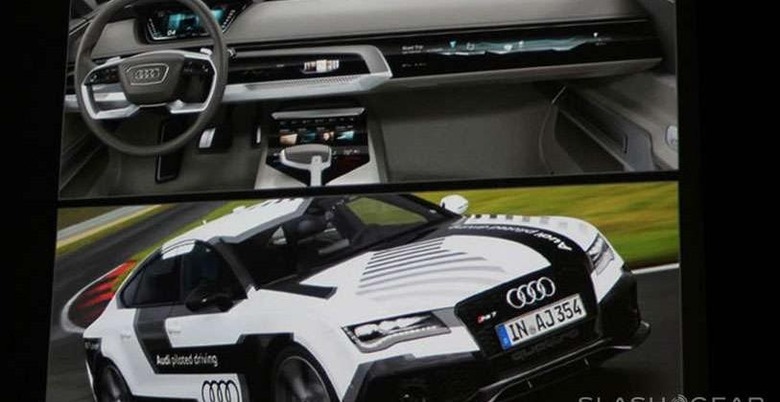 At NVIDIA 2015, Audi's VP of electronics development Ricky Hudy joined Jen-Hsun Huang onstage. There he spoke on how Audi was at the forefront of in-car computing 10 years ago, aligning themselves with the future by realizing the potential for in-car supercomputing. It was the way of the future. Here in 2015, it is the present. They key to this present was – and remains – bringing the refresh and development cycle for vehicles up to speed with the consumer electronics world. This, of course, wasn't easy.
Here in 2015, Audi is bringing on a 1-year refresh rate. The NVIDIA Tegra K1 was introduced at CES 2014 – Audi vehicles with the Tegra K1 are hitting the road less than a year later. This is far, FAR faster than the development cycle of the past.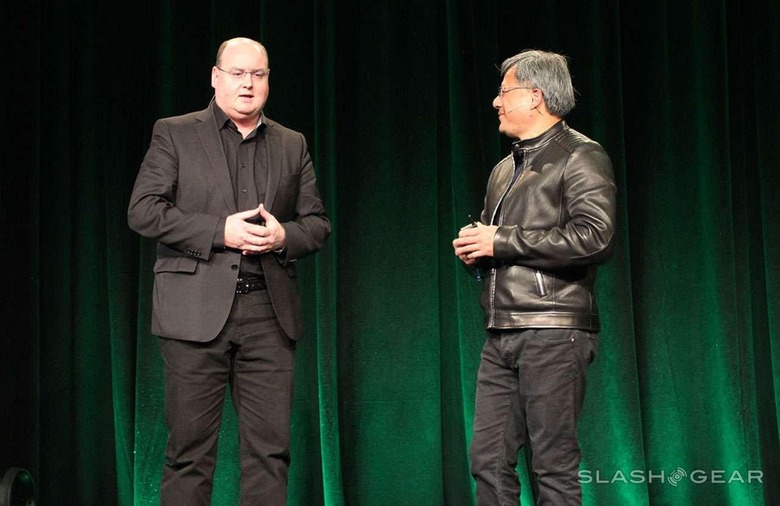 Vehicles very recently needed five years from conception to implementation – new technologies couldn't be added to a vehicle for years after they were brought to ideation.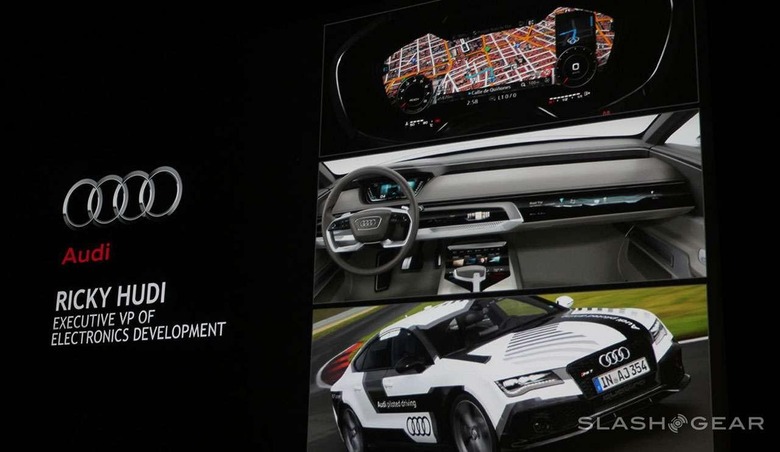 Below you'll see an excellent example of how Audi's development cycle is being brought up to speed – is up to speed, that is to say. This is the Audi Prologue, as captured at the LA Auto Show by SlashGear late last year.
The Audi Prologue was shown off for the first time at the LA Auto Show in November of 2014. Here at CES 2015, the Audi Prologue is being announced as coming with NVIDIA DRIVE CX.
It works with Audi tablets as well. Not unlike the Audi Q7, this "concept vehicle" is coming to the real world. It's not just a concept – it'll be hitting the road at some time in the future – soon, though we don't know exactly when.