Audi Q7 features Virtual Cockpit in premium SUV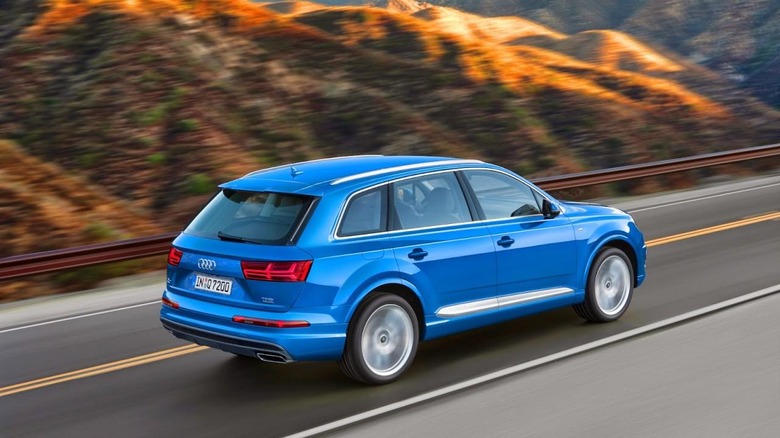 Inside the newly announced Audi Q7, the newest version of Audi virtual cockpit will run the show. Users will be working with a new MMI all-in touch control unit, and both Google Android Auto and Apple CarPlay are also able to be run to connect to users' iPhone or Android smartphone. This vehicle makes its debut at the North American International Auto Show in Detroit, bringing on a vehicle that emphasizes Audi's abilities to deliver a vehicle with lightweight construction, efficiency, and smart assistance systems inside.
Inside this beast's smart systems is an NVIDIA T30 (Tegra 3) processor. We first heard about NVIDIA and Audi's plan to team up with Tegra 3 all the way back in 2012 at CES.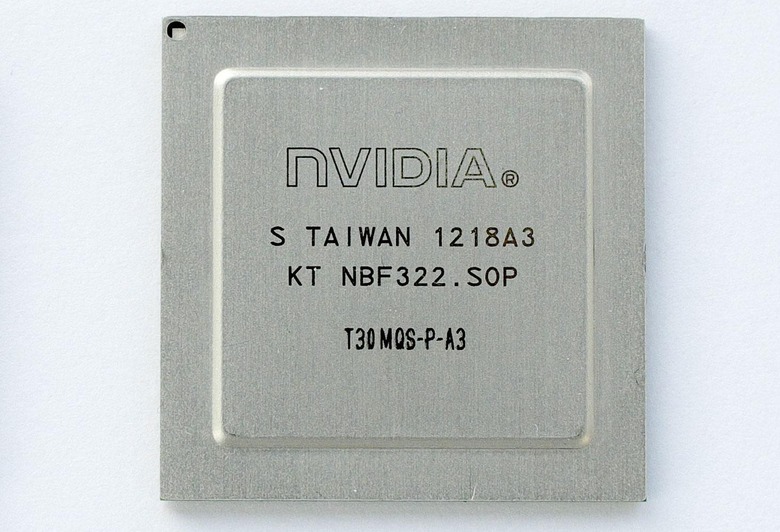 Two main displays are present in the base model of this vehicle. You'll find the 7-inch MMI central monitor that rises up from the instrument panel when the system is started as well as a monitor that replaces your standard dash.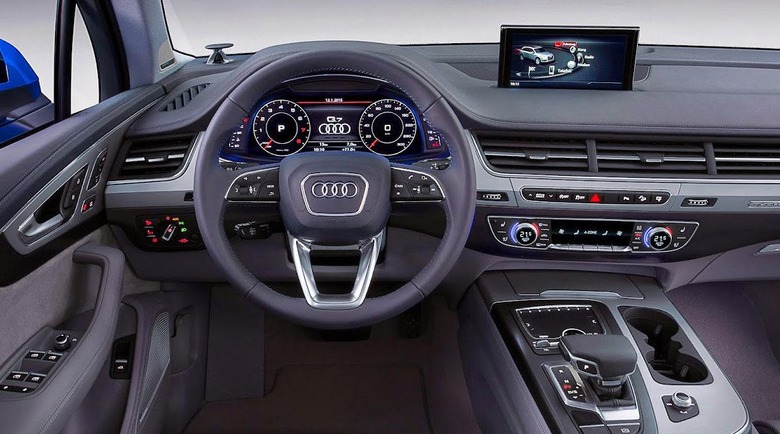 This dash monitor is the Audi virtual cockpit, a 12.3-inch, 1,440 x 540 pixel TFT LCD display. This system works with "3D graphics", showing off more than one optional system – most of the time you'll be rolling with speed, RPM, and gas dials, but you'll also have the option of summoning a variety of smart systems.
Below you'll see our experience with Audi virtual cockpit with Audi in Ingolstadt, Germany.
Have a peek at our extended hands-on look at Audi Virtual Cockpit from earlier this year, as well.
Behind the driver and passenger-side seats you'll find two optional Audi tablets. Both of these tablets run on NVIDIA Tegra 4 processors and have access to MMI navigation plus via WiFi. This gives the tablets access to the radio, media, navigation, and car functions.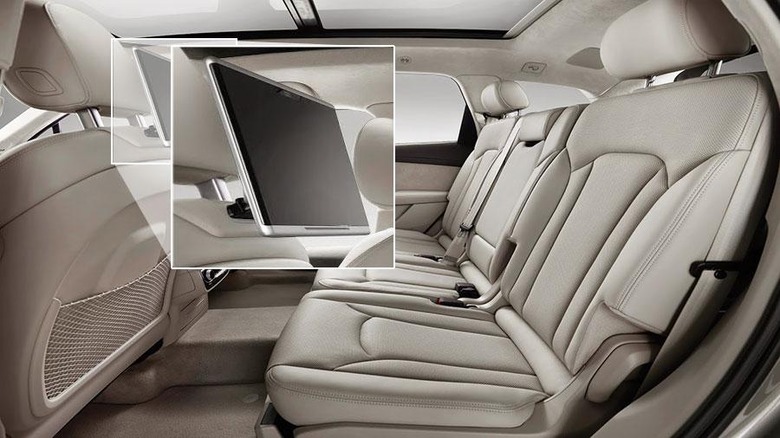 Both of these tablets work with 10.1-inch displays and run Android, with full Google Play access. According to Audi, they're both "temperature-resistant and offer the necessary crash safety lacking in conventional end-device solutions."
Sound in this vehicle is provided by a Bang & Olufsen Advanced Sound System. This means 3D sound and the ability to "fascinate even discerning hi-fi users." You'll also have the option of working with a Bose sound system – also with 3D sound.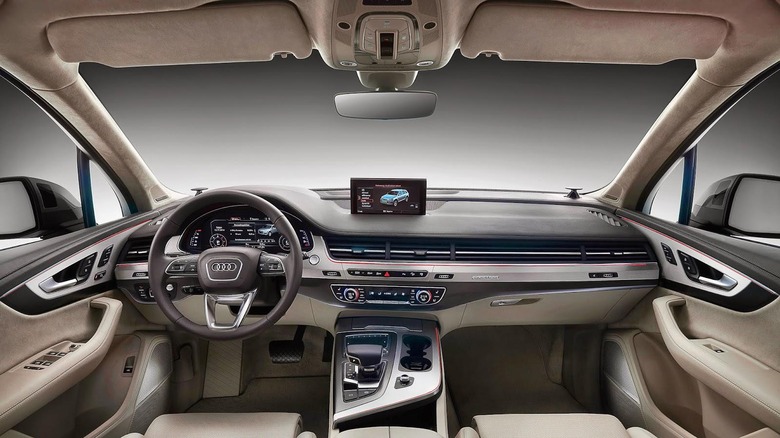 This vehicle also has an optional Audi phone box. This system connects the cell phone to the car's cellular phone antenna. You'll also have option updates shortly after the vehicles launch for inductive charging and wireless smartphone connectivity.
You'll be going plug-in hybrid style with the Audi Q7 e-tron quattro, bringing its powerful electric drive system to the world in 2015. This system will be the world's first plug-in hybrid with a six-cylinder diesel and quattro all-wheel drive.
This SUV consumes .7 liters of fuel per 100 kilometers (138.4 US mpg), bringing you to a CO2 equivalent of less than 50 grams per kilometer (80.5 g/mi).
Inside you'll find lithium-ion battery technology, this unit able to store 17.3 kWh of energy. With this power you'll be able to roll out up to 56 kilometers (34.8 mi) in pure electric mode.