Audi reveals their newest concept vehicle, the Audi H-Tron Quattro, looking more like a production-level vehicle than the off-the-wall oddities we're used to seeing from other companies. What you're seeing here is the newest iteration of an E-Tron crossover study by the name of H-Tron, this time (E-Tron) coming with a fuel cell-powered build. The photos you're seeing here come from the Detroit motor show, captured this week as Audi reveals their full collection.
2017 Audi E-Tron 3.0 TDI Quattro first drive
This vehicle comes from the line of future-ready vehicles that we've been testing for several years – see our 2015 Audi E-Tron first drive from August of 2014, and our newest drive of the 2017 Audi E-Tron 3.0 TDI Quattro as well. This version of the machine gets a new hood, a brand new bumper, and – of course – a bright new coat of paint. Audi calls this tone "Citrine Yellow."
The Audi H-Tron Quattro rolls with two electric motors, one each for an axle. The battery for this vehicle sits under the middle of the passenger area, and with just 60kg (132.3lb) of bulk, you'll be able to deliver 100kW to said motors.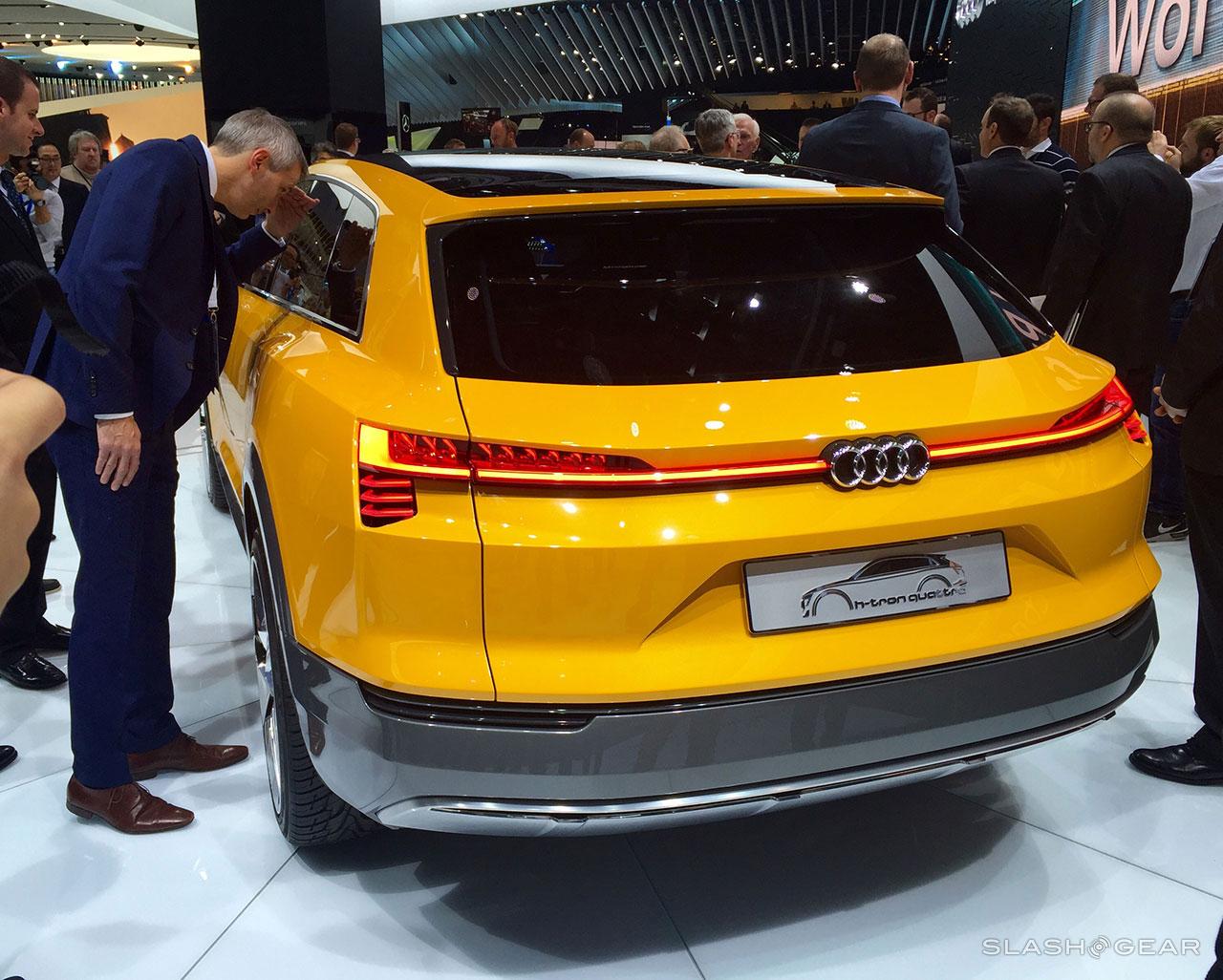 Refueling this vehicle's tank with hydrogen will take around 4 minutes, and – with those 4 minutes of fuel – you'll be able to drive up to 600km (372.8miles).
Inside the vehicle you'll find an array of OLED displays, each providing futuristic controls for the driver. Touch-operated climate controls are included, as is a next-generation infotainment system and dials with OLED displays of their own.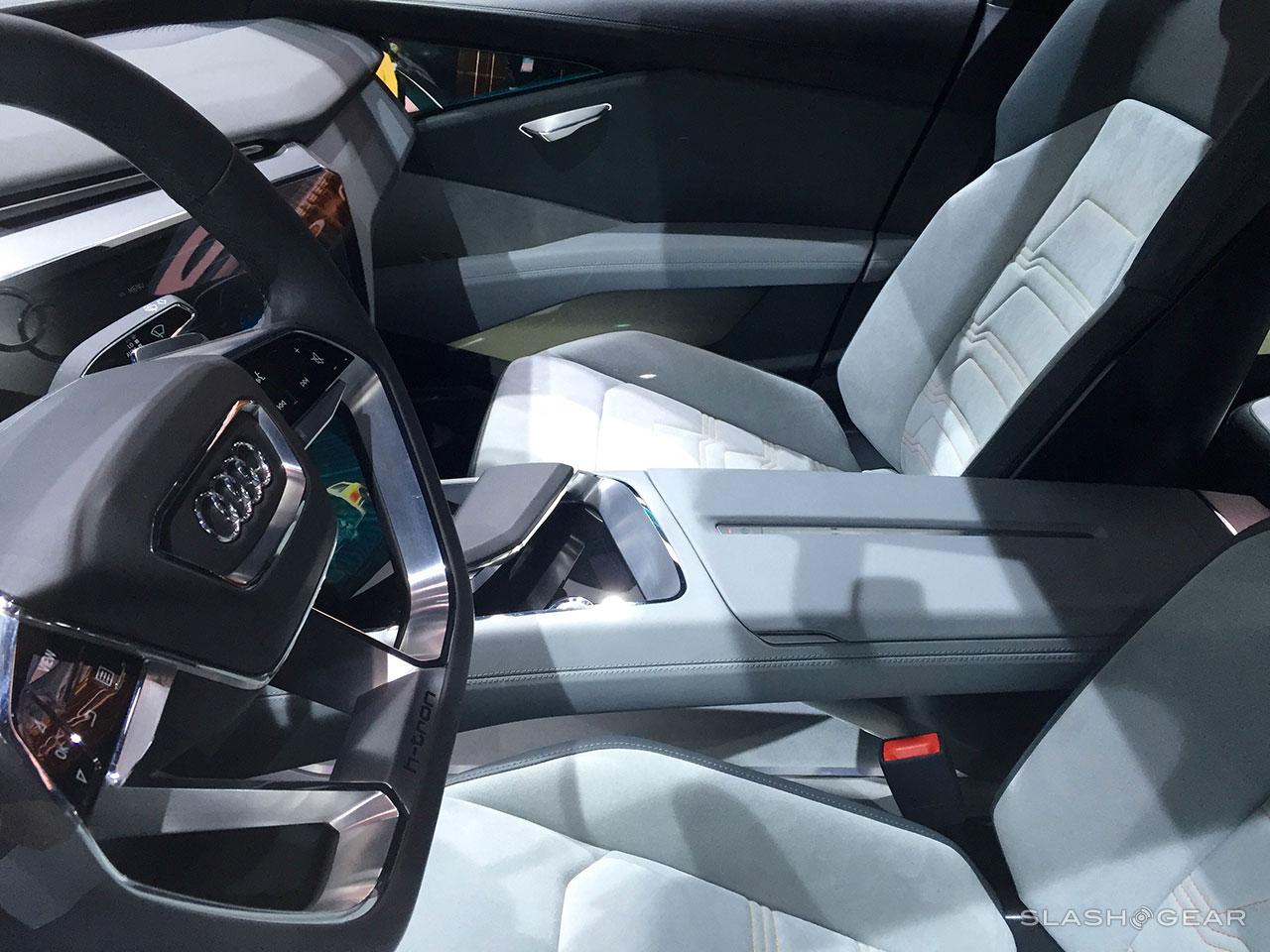 You'll find OLED-based mobile "Rear Seat Entertainment" modules as well.
Audi suggests that their piloted driving tech seen in this vehicle will be delivered to the public in their next-generation A8 for 2017.
Photography by Matthew Askari.