Audi e-tron quattro concept teases 2018's all-electric SUV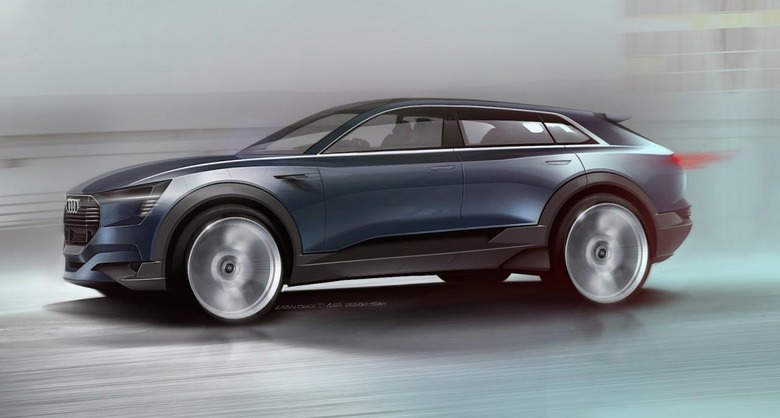 Audi will bring its luxury electric crossover concept to the Frankfurt Auto Show next month, previewing a Tesla-challenging e-tron SUV for 2018. The car, dubbed the Audi e-tron quattro concept, is the German marque's clearest design indication for its all-electric SUV plans so far, following on from the Prologue Allroad concept from earlier in the year. However, while the sheet metal is interesting, the most excitement happens underneath.
The drivetrain consists of three electric motors, split with two on the rear axle and the third on the front axle. That way you get all-wheel drive, Audi points out, not to mention the potential for some aggressive driving.
After all, it's the same setup that Audi has used on the R8 e-tron in the past, its electrified supercar.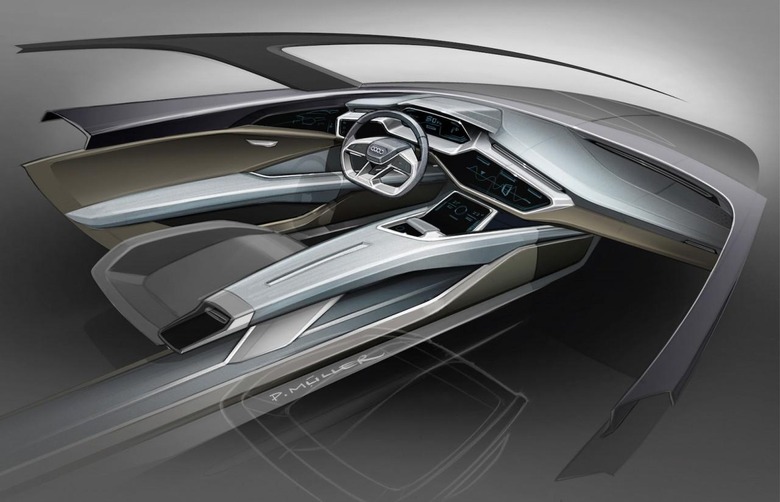 Power, meanwhile, comes from a lithium-ion pack situated below the cabin, between the axles, keeping the center of gravity low. Audi is estimating a roughly 310 mile range from a full charge.
That's courtesy of some brand new battery chemistry, borrowing from the high-density cells more commonly found in laptops and smartphones. Audi announced recently that it was partnering with Samsung and LG to develop the technology, which not only promises greater power but can also be integrated as part of the underlying structure of the car, keeping overall weight down.
Around that, Audi has developed a set of movable aerodynamic styling features, which can adjust how air flows around the front, sides, and rear of the car.
Altogether, and with a completely flat underbody panel, it gives the e-tron quattro concept a cd value of just 0.25, which would make it the lowest of any current SUV.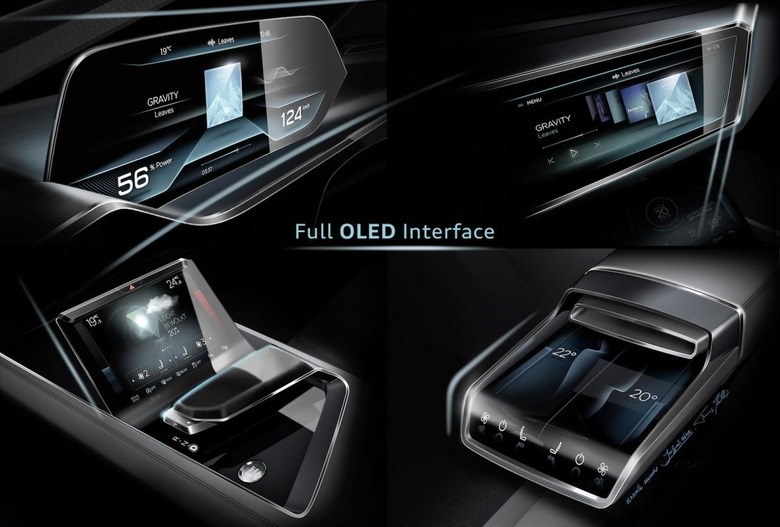 Inside there's room for four, with a fair amount of space since the concept falls between the Audi Q5 and Q7 SUVs in size. Audi envisages a full OLED interface with a number of displays spread around the cabin, presumably building off the existing Virtual Cockpit the company has already used in the production TT and R8.
Although the e-tron quattro concept isn't intended for direct production, Audi does have commercial plans for the powertrain. A "sporty SUV" with an all-electric system is planned for 2018.