Audi targets 300 mile range for all-electric SUV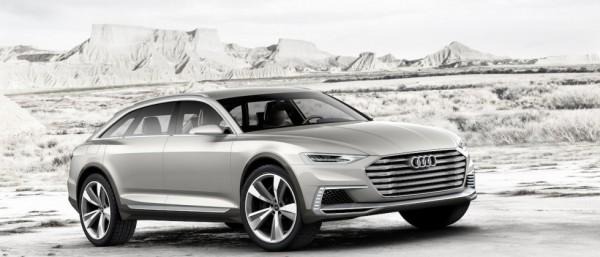 Audi is planning an electric SUV with a 300 mile range, working with Samsung and LG on the battery technology required to deliver the sort of power promise big car drivers demand. Details on the new car are yet to be confirmed, though it's likely to be reminiscent of the Prologue Allroad concept that Audi showed off back in April.
While electric-assisted SUVs aren't uncommon, it's more unusual to find an all-electric model. Tesla's Model X, delayed several times and distinguishing itself in part with unusual gullwing doors, will be a prominent example.
Meanwhile, Lexus has a hybrid version of its RX SUV, pairing a gas engine with an electric powertrain.
Part of the challenge any automaker faces when trying to go all-electric with a large car is delivering the sort of battery power that will assuage range-anxiety among owners, without making the vehicle unwieldy or unduly heavy.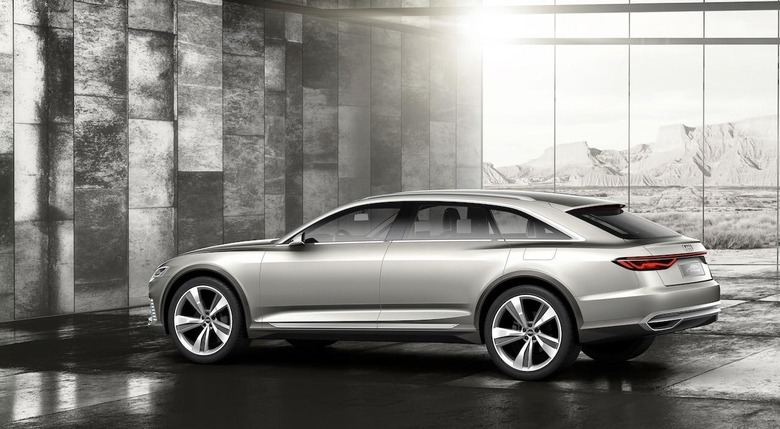 To help there, Audi has turned to Samsung SDI and LG Chem. They'll be building out their facilities in Europe to provide the new cell modules, which Audi says will "offer particularly high performance" to its drivers.
Meanwhile, Audi will "integrate the innovative cell modules developed with LG Chem and Samsung SDI into our vehicle architecture," Prof. Dr. Ulrich Hackenberg, Member of the Board of Management of Audi AG for Development, said in a statement. It's possible that by making the batteries part of the car's underlying structure, Audi will be able to cut excess weight and hopefully give the SUV a little more sporting feel.
The Prologue Allroad concept envisaged a hybrid powertrain, combining a 4.0-liter TFSI twin-turbocharged V8 with an electric motor and 8-speed tiptronic transmission, rather than solely electric power. It also previewed a wireless charging system that Audi said it was working on for production cars.
Quite how much the unnamed electric SUV will look like the Prologue Allroad, and how much like Audi's existing Q-series of SUVs remains to be seen. The company has not committed to a release window at this stage.
The 2016 A3 e-tron hybrid will land in the US this October, Audi confirmed recently, with pre-subsidy pricing starting from $37,900.
SOURCE Audi