AT&T will detail DirecTV Now on Nov 28: 4 things to know now
AT&T's DirecTV Now streaming service, with which the cable company is hoping to persuade cord-cutters to keep sending them at least a little money every month, will be officially detailed before the end of the month. Exactly what will be included for the $35-per-month subscription fee will be confirmed at an event in New York City on November 28, AT&T has confirmed this morning. According to the company, DirecTV Now will be "a new way to stream live TV", even though it certainly isn't the first option.
Whispers of the service have been circulating for several months now, as AT&T sought to find a way to recapture subscribers who had decided the high monthly cost of thousands of cable channels – many of which go unwatched – was no longer something they wanted to pay. The company's answer is a variation on the current on-demand entertainment landscape, priced at $35 per month. On the one hand it'll be akin to Netflix and Hulu GO, with a catalog of content that can be accessed at any time.
However, it'll also include live TV channels. That will be made up of both local and national options, delivered over an internet connection rather than via more traditional broadcast methods. Though we'll need to wait a couple of weeks before we know exactly what AT&T has in mind, we do know a few things about DirecTV Now today.
DirecTV Now will be like Netflix, but on steroids
Yes, AT&T is asking for considerably more each month than Netflix demands for its streaming catalog, but the two services are only partly comparable. Netflix doesn't offer live content, only pre-recorded shows and movies. DirecTV Now, however, will have that as well as offering more traditional channels.
The exact range of what will be included hasn't been confirmed officially yet. AT&T has said there'll be more than 100 to choose between, though the specific list will vary based on location. A leak earlier this month did spill a few possibilities, however.
MTV and NBC, Nickelodeon, CBS, and Cartoon Network were all included in the leak, as well as Fox, Hallmark, and Bravo. Some local channels will apparently only stream to PCs and smartphones, however, rather than to smart TVs. That supposedly includes NBC.
You'll want a new DirecTV Now set-top box
Your current TV probably won't, on its own, support DirecTV Now. However, according to the latest rumors, AT&T isn't going to develop its own set-top box as are commonplace for more traditional TV services. Instead, it'll use one of the new generation of streaming TV adapters.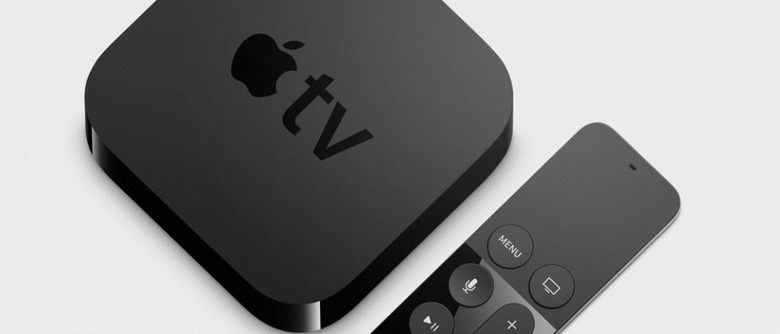 That will begin, so the leaks say, with the Apple TV and Amazon's Fire TV Stick. AT&T will presumably have an app for each, allowing them to do the job of a cable TV box. It's unclear at this point what other devices will have service, or whether you'll specifically need one of those two.
In fact, going by leaked promotional details, AT&T will offer DirecTV Now sign-ups either a new Apple TV or a Fire TV Stick depending on how long they commit to subscribing. Opt to give DirecTV Now a month to win you over and you'll get Amazon's streaming dongle, which plugs directly into an HDMI port on the back of your TV. Give it three months, meanwhile, and you'll supposedly get an Apple TV.
DirecTV Now will have catch-up
Missed your favorite show? If the leaks hold true, AT&T will offer catch-up streaming on DirecTV Now as well. There'll be a 72 hour window within which you can go back and access content that was broadcast recently.
It won't be ubiquitous across all of DirecTV Now's channels, however. The leaked channel list confirmed that some of the networks will play ball with catch-up, but others – notably ESPN – will not. There may be workarounds though, such as using your DirecTV Now account details to log into network-specific apps.
There'll be a DirecTV Now Freeview option
Unsurprisingly, there'll be a trial period for those wanting to take DirecTV Now for a spin. That's expected to be seven days in length. After that, though, if you don't want to pay up each month there's chatter of another option with no subscription fee.
That's believed to be called DirecTV Now Freeview, and it'll be ad-supported instead. The downside is that, as well as punctuating your viewing with commercials, the channel list will also be smaller than you'd enjoy if you pay $35/mo. It's unclear just how much you'll miss out on; as Hulu discovered, announcing plans earlier this year to axe its ad-supported option, it's tough to make the adverts pay enough compared to a regular subscriber.
Wrap-Up
The streaming and on-demand entertainment space is crowded, and with Netflix, Hulu Plus, Amazon Prime, and a host of others all wanting your monthly subscription fee, AT&T needs to do something impressive to stand out. It might well hinge on just how much sway the company has with content owners: after all, it's not the first to want to package live and on-demand shows at a lower-than-usual subscription. Steve Jobs, notoriously, wanted to do something similar for Apple TV, but the networks just wouldn't play ball.
We'll know more details – and just how DirecTV Now holds up against the existing competition – on November 28th.