AT&T DirecTV Now Online Streaming TV Service To Cost $35 Monthly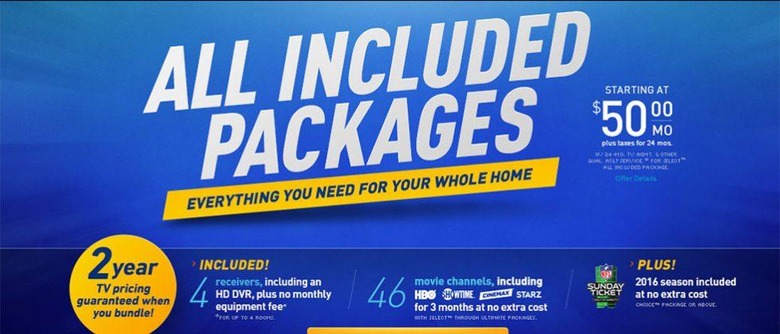 The AT&T bid for Time Warner hasn't been approved and AT&T has already announced a new service that should make cable companies very nervous. AT&T has announced plans for a new online only TV service that will significantly undercut cable TV pricing, and even the prices that DirecTV offers right now to satellite users. The new streaming only TV plan is called DirecTV Now and it will sell for $35 monthly.
AT&T had stated in the past that DirecTV Now wouldn't undercut normal cable TV prices, but clearly that has changed. "It's clear what customers want. They want premium content in a mobile environment. Our goal is to drive prices down," said AT&T CEO Randall Stephenson during a conference in Southern California.
AT&T and Time Warner want regulators to see that their merger will benefit consumers and an offering like this should go a long way towards doing that. Under the new online only streaming TV program, customers would be able to watch their TV content on any device as long as they have an internet connection.
Stephenson says that he wants the service to operate over normal internet connections and 5G wireless connections. AT&T plans to roll out those 5G services by 2018 with expansions of the network in 2019 and 2020. The executive has also noted that once the purchase is finished Time Warner will be a wholly owned subsidiary of AT&T. It's not clear right now if the new DirecTV Now service would count against your AT&T data plan, DirecTV streaming doesn't impact a user's data allotment currently. The executive notes that AT&T will treat bits from its streaming offering the same way it treats content from other streaming providers like Netflix.
SOURCE: Wired