AT&T to lure DirecTV Now subs with free Apple TV or Fire TV Stick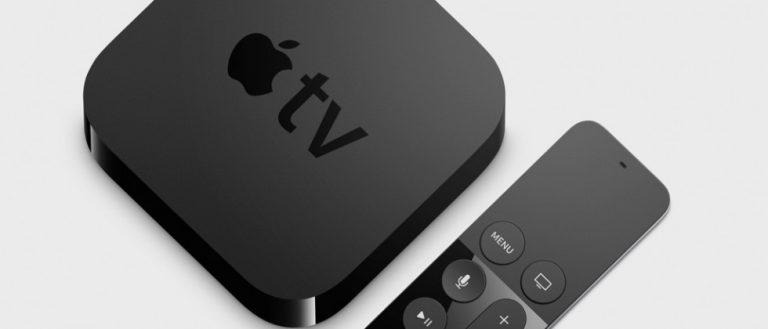 AT&T plans to use a free Apple TV or Amazon Fire TV Stick to turn consumers weary of sky-high cable bills into DirecTV Now subscribers, documents inadvertently leaked by the company have confirmed. The service, which AT&T confirmed back in October will be priced at just $35 per month, is expected to offer both live and on-demand streaming. With it, the company hopes to get a bite of the growing cord-cutter market.
That group of users – who now blanch at the idea of spending upwards of a hundred dollars per month on potentially thousands of cable TV channels they never get around to watching – are increasingly on the radar for companies like Netflix, Amazon, and Apple. Unlike many of those players, however. AT&T isn't planning on making its own streaming hardware. Instead, the leak spotted by Variety suggests, it will offer sign-ups a choice of two well-known third-party devices to turn their existing TV into a smart set.
DirecTV Now subscribers who commit to three months of service will get a free Apple TV in return. That seems a pretty good deal for users, given the streaming TV amounts to $105. A brand-new Apple TV is currently priced at $149 for the cheapest, 32 GB model.
Those unwilling to give AT&T even three months commitment, however, will get one of Amazon's Fire TV Sticks. That's priced at $39.99, currently, complete with Amazon's latest Alexa Voice Remote. It's unclear at this stage whether AT&T plans to modify either of the devices before shipping them to subscribers, such as preloading the DirecTV Now app or even limiting access to other services each streamer normally has access to.
Meanwhile indications of what sort of content users can expect from DirecTV Now are also now available. AT&T previously suggested upward of 100 channels would be offered, though exactly what will be included will depend on local markets. Still, there are some top-level names AT&T presumably hopes to use as a lure.
That includes the Food Network, MTV, Nickelodeon, CBS, Bravo, NBC, and Cartoon Network. Further content will be offered in return for more monthly subscriptions. "With DirecTV Now," the document claims, "you can stream live TV and On Demand programming with several packages to choose from. Premium channels like HBO and Cinemax can be added at any time."
For on-demand content, there'll apparently be a 14,000 title strong catalog to sift through. On top of that, many of the networks will supposedly offer catch-up streaming. That will allow shows to be watched within the 72 hours following their original broadcast.
A 7-day trial will be offered, and a free tier. Dubbed DirecTV Freeview, the latter will be supported by advertising and offer only a partial selection of its subscription-based counterparts.
NOW READ: Apple TV 4th-gen Review
Exactly when DirecTV Now will launch remains to be confirmed, and AT&T could well change the terms of its streamer promotion and its channel line-up in the intervening period. Still, if you're in the market for a new set-top box and models from either Apple or Amazon have caught your eye, it might be worth holding off to give DirecTV Now a try.
SOURCE Variety