Hulu is axing free streaming (but don't panic)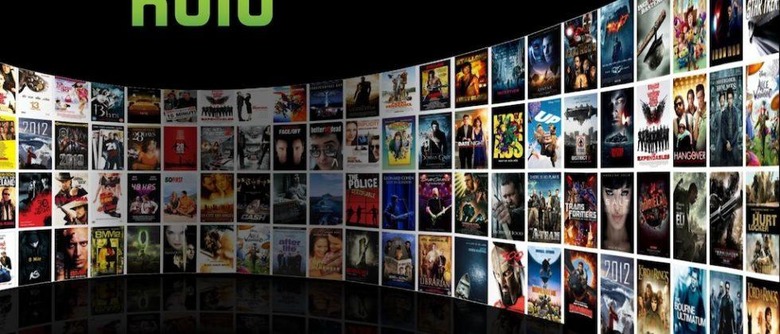 Hulu is ending its free service and will demand viewers cough up a monthly subscription to watch its streaming shows, though a deal with Yahoo may soften the blow somewhat. Since it launched in 2006, Hulu has offered both free, ad-supported viewing and paid subscriptions, though unusually the latter does not necessarily guarantee no commercials in your stream.
Indeed, while Hulu reports twelve million subscribers, some are on a "limited advertising" package for $7.99 per month, while others pay $2 a month more to squeeze out adverts altogether.
Paying gets you full access to the Hulu back-catalog, and with backers including Walt Disney, NBC Universal, 21st Century Fox, and Time Warner that means a significant number of high-profile shows and movies. Free users, in contrast, usually get at most the latest five episodes of a show as a "catch-up" service, and much of the most popular content is excluded.
Now Hulu is looking to push those paid tiers even further. "For the past couple years, we've been focused on building a subscription service that provides the deepest, most personalized content experience possible to our viewers," Ben Smith, Hulu senior vp and head of experience, said of the decision today. "As we have continued to enhance that offering with new originals, exclusive acquisitions, and movies, the free service became very limited and no longer aligned with the Hulu experience or content strategy."
Current users of the ad-supported free plan will be notified by email of the changes, and offered a brief trial of the paid experience in the hope of encouraging upgrades.
However, there's also a potential alternative if you refuse to open your wallet for another monthly subscription. In a deal with Yahoo – itself the subject of a Verizon acquisition for $4.8bn – a selection of Hulu's hitherto-free content will be repackaged in a new home, Yahoo View.
Also announced today, Yahoo View is the company's attempt to harness social network tumblr's appetite for GIFs and ships and funnel it into an actual revenue stream.
The service is available online on the desktop now, though Yahoo says that mobile apps and a mobile browser viewer will only follow on in due course.
For Hulu, it's an obvious attempt to bolster its coffers and play a more significant role in content-creation. That's become the next big battleground in streaming media, with both Netflix and Amazon leading the way in funding their own original shows that act as exclusive lures for new subscribers.
Hulu's first such scripted show was broadcast in early 2012.