AT&T shared data skewered by T-Mobile claims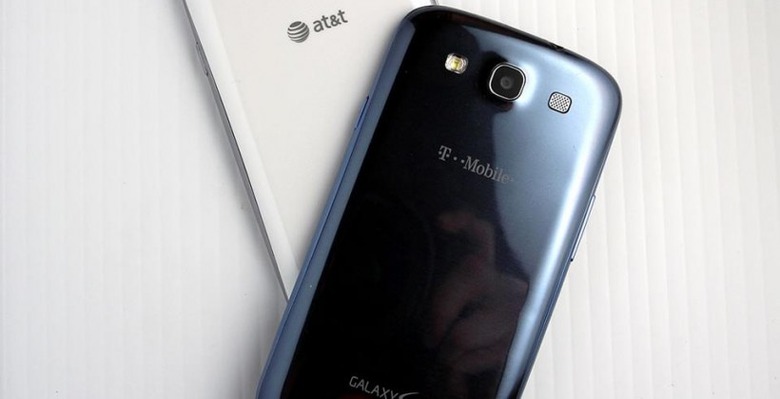 With AT&T and Verizon releasing shared data plans this summer, AT&T's plans appearing just earlier today, T-Mobile has released a statement skewering their competitors' methods and data plans. Coming straight from the keyboard of Harry Thomas, director of product marketing with T-Mobile, you'll find T-Mobile appearing very much as the hero while the other two carriers are dashed and set on fire – figuratively. Have a peek and decide for yourself if AT&T and Verizon's plans are as "costly, complicated, punitive" as T-Mobile says they are.
The following statement comes from T-Mobile's product marketing department, written specifically by Harry Thomas, the director of that department. We've reported a detail rundown of you'll be dealing with – prices, phone options, data options and more, for the shared data plans from AT&T and Verizon in a post this morning. Now you're about to read T-Mobile's take on how it all affects customers.
Formatting via T-Mobile:
"Unlike AT&T and Verizon, T-Mobile does not plan on introducing shared family data plans and believes consumers will not benefit from that model. AT&T and Verizon shared family plans are:
· COSTLY – AT&T and Verizon are charging more for what consumers want by raising rates on data, but promoting the "value" by pointing to unlimited talk and text even though today many consumers use less of these services.· COMPLICATED – both plans force customers to share data when many customers don't know how much data they're using, which makes it hard to stay within their limit when trying to balance multiple users.· PUNITIVE – At the same time that AT&T and Verizon are making it harder for customers to manage overages, they are also charging overage rates of $15/GB for accounts with at least one smartphone.

 

Conversely, at T-Mobile we believe that:

· Customers who pay more, should get more – Rather than having to account for each device on a shared family data plan, T-Mobile customers can use their existing data plan to power multiple devices, while still saving hundreds of dollars annually.· Data should be worry-free – With T-Mobile's unlimited data plans, there is no surprise data cap or bill shock.· Data plans should be flexible and affordable – At T-Mobile, customers have the option of only paying for the amount of data each member of the family believes they will need." – Harry Thomas for T-Mobile
Do you agree? Are you a T-Mobile customer, or will you be soon given the AT&T and Verizon data plans launched this summer? Let us know!