AT&T Nokia Lumia 900 on sale now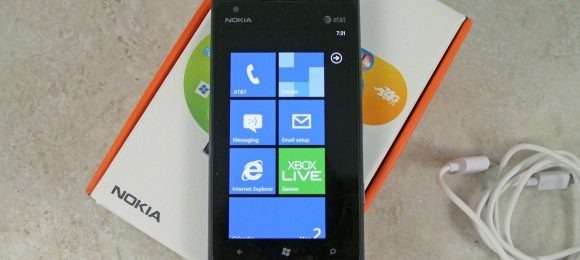 A couple of days ago Nicki Minaj was singing about it; now the AT&T Nokia Lumia 900 is finally on sale. The first Windows Phone to pack LTE, and the first Nokia in the US for some time that we'd recommend actually considering, the new Lumia is the largest of its family to-date and packs a competitive $99.99 price tag, assuming you're content with a new, two-year agreement.
Your money – along with the commitment to a voice and 4G data plan – gets you a 4.3-inch display, 8-megapixel camera with Carl Zeiss optics, and Nokia's slinky polycarbonate casing. It also leaves you with WVGA resolution and relatively mediocre 720p HD video recording.
The price pits the Lumia 900 against one of AT&T's best-sellers, Apple's iPhone 4, also $99.99 since the arrival of its iPhone 4S successor. That's a strong device to challenge; check out our full head-to-head comparison for the pros and cons of each smartphone.
[polldaddy poll=6077968]
Of course, since it's Easter Sunday, the store nearest you may not be open. You can find your nearest Microsoft Store – and check its opening hours – here, while the AT&T store-finder is here. Alternatively, you can stay home and order online here.