AT&T Nokia Lumia 635 aims to reboot the popular Lumia 520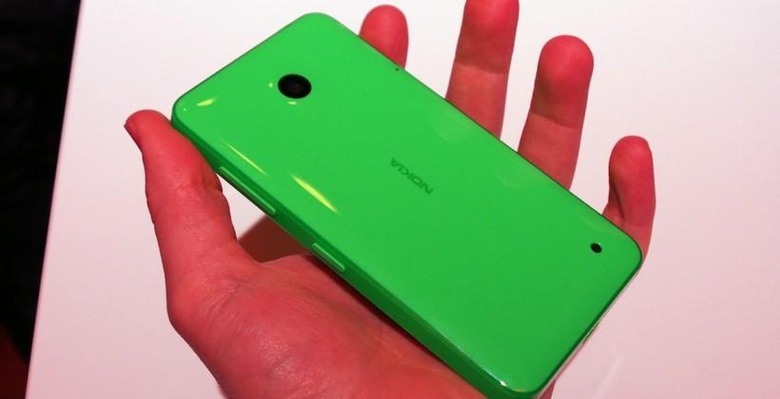 Two brands are rolling with the Nokia Lumia 635 this summer – two at least, that is – AT&T and T-Mobile. The differences between the two start with their mobile coverage, of course – both brands bring their own carrier-branded apps and data coverage. But the real difference is in the price.
When you purchase a Nokia Lumia 635 from AT&T, you have several choices. Starting on August 8th, you'll find this device online or in physical AT&T stores for $139.99 off-contract. This price also has the device coming in white with black and orange replaceable covers in the box.
We'll be reviewing the Nokai Lumia 635 soon – let us know what you'd like to know about this device specifically!
AT&T will also be bringing the Nokia Lumia 635 to the market with their "Next" plans. With Next 12, you'll be paying $7 USD a month for 12 months with no cash down. With Next 18, you'll be paying 18 months of $5.84 USD. With Next 12 you're paying $84 USD total, while Next 18 has you paying $105.12 total.
This device is essentially the next generation of the Nokia Lumia 520, that being the lowest-end smartphone with Windows Phone. With so-called "low-end" specifications and a pricing at the lower end of the scale, the 520 sold exceptionally well – and continues to do so.
Above you'll see a gallery of images of the Nokia Lumia 635. You'll be able to access all of these colors with the AT&T or T-Mobile model – all come with white initially, but the covers are interchangeable.