AT&T Huawei Mate 10 launch tipped for February 2018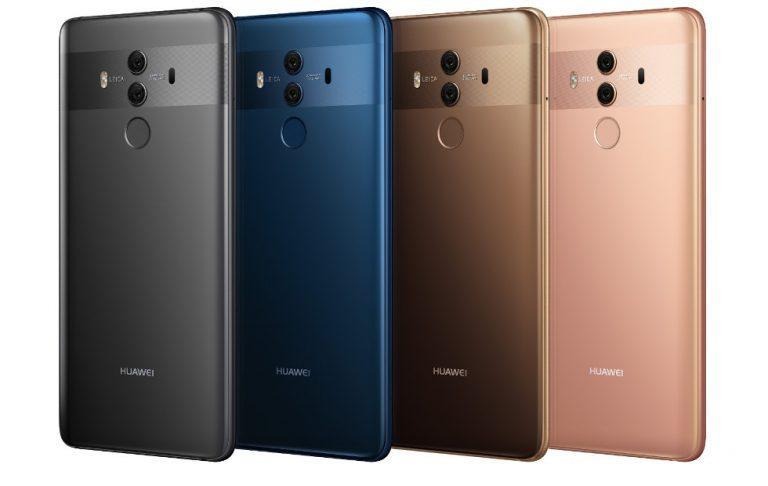 Huawei is reportedly just weeks away from its first official US carrier deal, with the AT&T Huawei Mate 10 said to be hitting store shelves in February 2018. Though the phone-maker has become one of the largest in the world, it has done so with minimal brand-recognition in the US. That will be Huawei's big challenge for the new year.
According to The Information's sources, the Mate 10 that AT&T will be offering will have technical adjustments made compared to the existing handset. That's likely to mean support for all of AT&T's bands, along with a new, customized version of Android made to American tastes.
Huawei isn't a total stranger to the US market, but its inroads have been minimal so far. The company's Android phones can be found unlocked, but despite industry-wide efforts to push SIM-free sales, the majority of new phone buyers still expect to get their device through a carrier. Without that visibility, Huawei has struggled to build a household brand.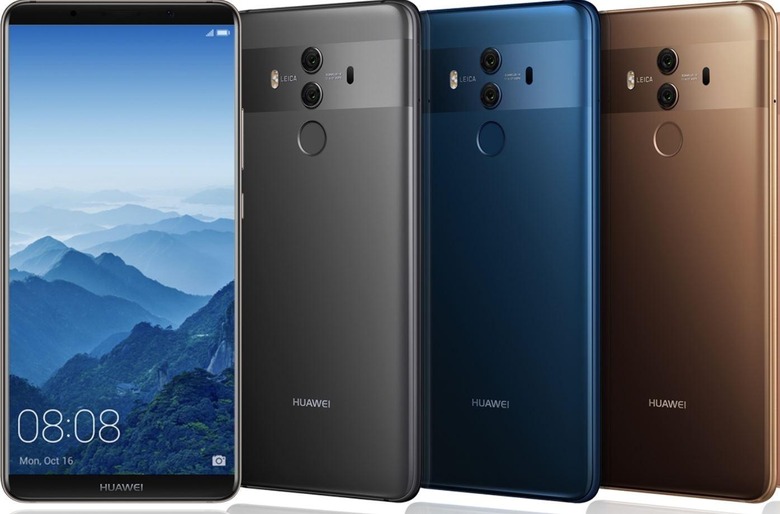 That may well force the manufacturer, and AT&T, to price the Mate 10 more competitively, despite its specifications. Of course, for buyers willing to take a risk on the Chinese company, that adds up to a bargain. For Samsung, Apple, and the other better-known names in the industry it'll undoubtedly cause some concern, since neither Huawei nor its Millennially-obsessed Honor sub-brand have shown much reluctance to lower prices in the name of shifting more phones.
Chatter of a US carrier deal for Huawei began in November, with rumors that the Mate 10 Pro was headed to AT&T. That seemed even more likely come December, when president of consumer business at the manufacturer, Richard You, promised that the phone would be headed to American shelves through a domestic carrier in 2018. Yu declined to specify which carrier, however, though suggested more details would be shared at CES 2018 in early January.
The other potentially significant headache Huawei – and AT&T – may face is trust. Chinese tech companies haven't had the easiest ride in the US in recent years, with suspicions from some quarters that the Chinese government has close ties with a number of manufacturers. Indeed, Huawei specifically was accused of spying for China back in 2013, with a former CIA chief claiming it had handed over information to the government there.
The previous year, both Huawei and ZTE came under fire, each forced to deny suggestions that their devices – manufactured in China – could be compromised either knowingly or unknowingly. Regulations were added to an appropriations bill that forced US government agencies to perform formal reviews of potential espionage or sabotage risk from devices with a connection to Chinese production.
Whether that skepticism will be shared by US consumers looking for a smartphone deal remains to be seen. More likely, perhaps, is that Huawei's biggest challenge will be competing with the established brand recognition of huge players like Samsung. Nonetheless, as pre-Christmas 2017 activations show, Huawei may be behind Apple and Samsung but it's already a force to be reckoned with, and that's largely without the US. If it can get its teeth into the American market, it could seriously upset the status quo.