Huawei Mate 10 Pro might be coming to AT&T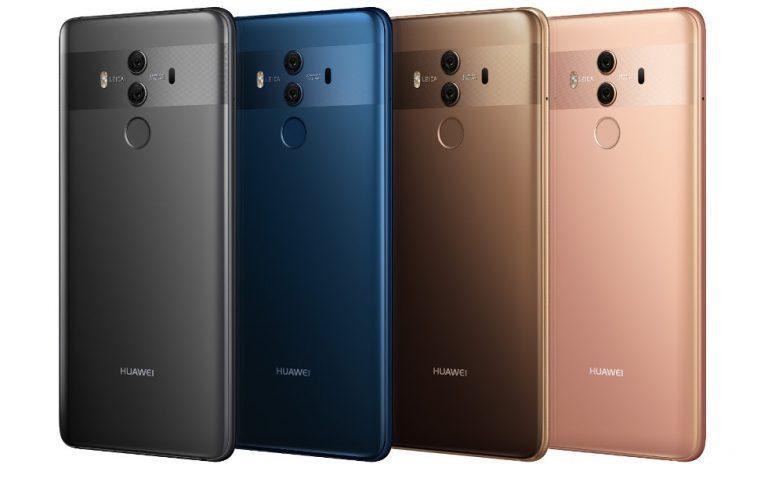 Huawei might not be a small company like OnePlus, but its rise in the smartphone market is nothing short of a miracle. While its global numbers are enough to rival Apple and Samsung, it has been able to accomplish that without a strong presence in the US. It has, of course, tried to sell its smartphones in the country via retailers like Amazon, but missing out on carrier partnerships is a recipe for failure. And so it is no small news that the Chinese OEM is now reported to be on the verge of launching its Huawei Mate 10 Pro flagship in the US, this time via AT&T.
Huawei has two late 2017 flagships and it's perfectly understandable if you confuse the two. The Huawei Mate 10 and Mate 10 Pro do share many things in common, but the way they differ is unlike anything we have been accustomed to.
They have the same Kirin 970 processor, which Huawei boasts to have its very one Neural Processing Unit, and 4 GB of RAM and 64 GB of storage, though the Mate 10 Pro has a 6 GB RAM and 128 GB storage configuration as well. They have the same camera setup, a 12 megapixel RGB and 20 megapixel monochrome duo on the back and an 8 megapixel shooter on the front.
The Huawei Mate 10 Pro, however, has a 6.0-inch display with an FHD+ 18:9 screen, which means a resolution of 2160x1080. The Huawei Mate 10, in contrast, has a regular 5.9-inch QHD 2560x1440 screen, which translates to more pixels. The Huawei Mate 10 Pro also eschews the headphone jack and the microSD card slot, both of which are present on the Mate 10, but gets IP67 rating, which is only IP53 on the other flagship.
For whatever reason, Huawei chose the Mate 10 Pro to be its debut flagship in the carrier-centric US market. A leaked firmware for the smartphone revealed telltale signs that the Mate 10 Pro is being prepped for available on AT&T, with a BLA-A09-att-us firmware name and some AT&T specific software pre-installed. When Huawei and AT&T will make the big announcement, however, is still pretty much a mystery. Some believe it will be in early 2018, which would miss the holiday shopping spree.
VIA: XDA