AT&T Galaxy Note 3 and Galaxy Gear release set for October 4th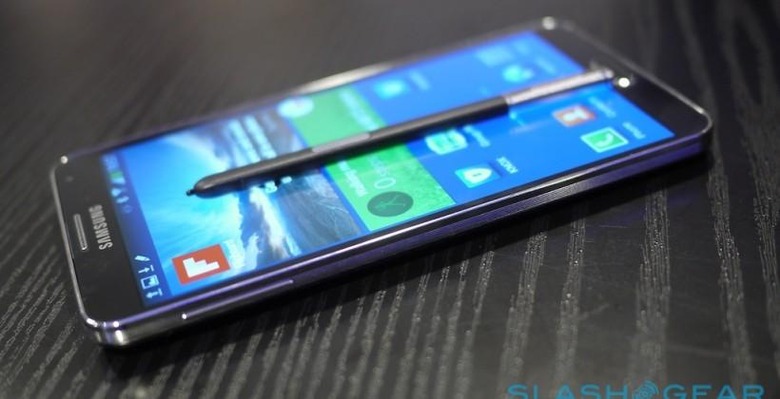 The next wave of Samsung smart devices are headed to the United States on several carriers, and here with an announcement on the Samsung Galaxy Note 3 and the Galaxy Gear smartwatch comes AT&T first and foremost. What you'll see with the Samsung Galaxy Note 3 is the third generation in the mid-sized device lineup, not quite a tablet but more than a smartphone, fully packed with a hugely dense display and Samsung's own S Pen technology. Meanwhile the Galaxy Gear acts as a wrist-based accompaniment for your Galaxy Note 3 or Galaxy S 4, also working with its own camera.
The Samsung Galaxy Gear and Galaxy Note 3 will be appearing on the 4th of October, the Galaxy Note 3 with 4G LTE data speeds to kick off the connections. This large device will be appearing with a $299.99 USD price tag attached to a 2-year contract or with AT&T's "Next" plan for $35 per month. This price is comparable to other carriers who have yet to announce availability in the USA.
With the Galaxy Gear you're working with a display small enough to look unobtrusive on your wrist, but large enough to interact with on a one-finger-touch basis. Because this device does not work with mobile data on its own, you'll find no data fees or contractual obligations attached. In other words – no matter where you buy the Galaxy Gear, you're getting the same device. This smartwatch is priced at $299.99 as well, here without any contract or additional fees.
You'll be able to catch our reviews of the Samsung Galaxy Note 3 and the Samsung Galaxy Gear soon – stay tuned to our Samsung tag portal for both! Meanwhile you can catch our hands-on with the Galaxy Gear and our Galaxy Note 3 hands-on in tune with their international models from just a few weeks ago. These devices will be joined in the USA by the tablet-sized Samsung Galaxy Note 10.1 (2014 edition) soon as well – notes for all!