AT&T Dell Streak on sale now (including HDMI & car docks)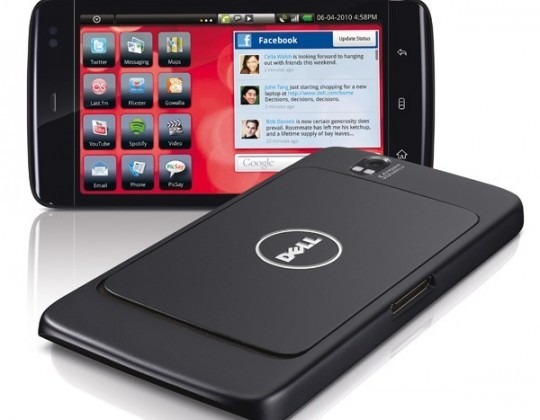 Friday the 13th is traditionally an ominous day, but if you've been holding out for Dell's US-version of the Streak Android MID then it's the day you can slap a few hundred dollars on your credit card.  Freshly up for sale, the 5-inch smartphone/tablet hybrid is priced at $549.99 SIM-free or $299.99 with a new, two-year AT&T agreement.  Meanwhile the Streak accessories are also available, including the $39.99 Car Dock and $69.99 Home AV Dock (complete with HDMI output).
Your money nets you a 1GHz Qualcomm Snapdragon processor, WVGA display, 3G/UMTS, WiFi, Bluetooth and a 5-megapixel camera; there's also a front-facing webcam and GPS.  Unfortunately the Streak launches with Android 1.6 (complete with some Dell customizations); Android 2.x won't be available until later in the year.  It's also worth noting that the Streak comes carrier-locked to AT&T, even if you pay for the SIM-free version.
If you're still undecided about the Streak, check out our review of the European version and columnist Michael Gartenberg's piece on the challenges small Android tablets face.  If you pick up a Streak yourself, don't forget to leave your thoughts over at our Roots page for the MID!