AT&T BlackBerry Torch 9810 4G due this month; Vodafone UK grabs Torch duo [Video]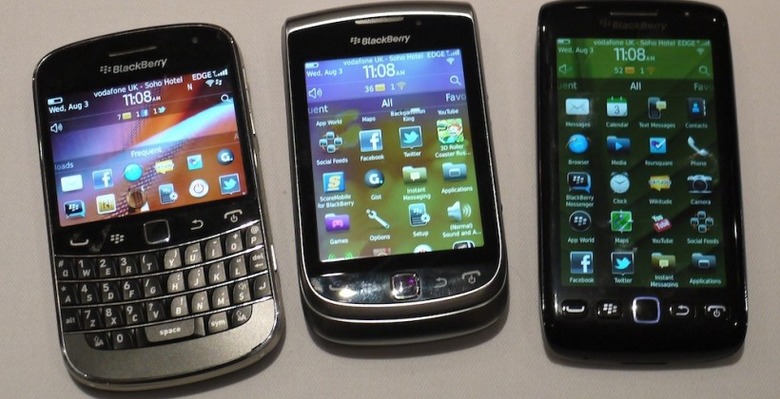 Carriers haven't been slow in jumping on RIM's new BlackBerry range, with AT&T leading the charge in the US. The operator has announced that, as expected, the BlackBerry Torch 9810 with HSPA+ will arrive on its 4G network from August, while the BlackBerry Torch 9860 and Bold 9900 will launch later in 2011. Meanwhile, Vodafone has led the charge on the new 'Berries in the UK.
Vodafone UK will be offering the Torch 9860 and Torch 9810, though release dates for the two handsets haven't been confirmed. The carrier had already confirmed it would be offering the BlackBerry Bold 9900, though again there's no sign of a release date on the carrier's site.
However, UK retailers Carphone Warehouse and Phones4U have announced that they will be offering the Bold 9900 from August 18; pricing will be from free on a £31 ($51) a month contract from Carphone Warehouse, and free on a £35 ($57) contract from Phones4U. Neither retailer is describing it as an exclusive, so we're guessing Vodafone – and other carriers – will stock it at around the same time.
Update: UK carrier O2 has confirmed it will be offering all three handsets "later this year."
More on the new BlackBerry smartphones in our hands-on reports from earlier today. Check out the Torch 9810 here and the Torch 9860 here.