ASUS Transformer Pad TF300 vs Prime Hands-on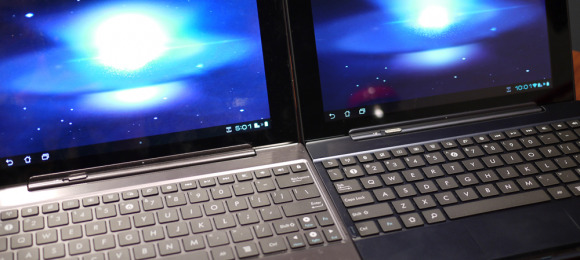 We've had enough time now with the ASUS Transformer Pad TF300 that it's finally time to put it to the test – a hardware-to-hardware comparison with its predecessor the Transformer Prime. What you're going to see is that the first-ever tablet with an NVIDIA Tegra 3 quad-core processor as well as the first ever tablet with officially licensed Ice Cream Sandwich is so extremely similar to the TF300 that it's difficult to tell the two apart. It's the cost of the units then that might be the sway point for most potential users – could it all be so simple?
Have a peek at our hands-on with the Transformer Prime and the Transformer Pad TF300 and see what we mean. These two devices are relatively similar to one another save for a few choice points which allow ASUS to lower the price of the TF300 significantly. They both have the NVIDIA Tegra 3, they've both got a 10.1-inch display, and they both have that fabulous keyboard dock that'll have you confusing your netbook loving friends in no time.
[vms c5b8a9663cb21fb8ebf4]
The big differences are hardware specifications which, if you didn't have the two next to one another, you might never have otherwise noticed. The Prime has an IPS+ display while the TF300 has just an IPS display, the keyboard on the TF300 is has a plastic mouse button rather than an integrated button under the touchpad, and the bulk of the casing on the Prime is metal while the TF300 is plastic. The TF300 is also just a bit thicker than the Prime for reasons unknown, the TF300 has an upgrade to Bluetooth 3.0 where the Prime has 2.1, and there are different color options for both!

Have a look at our full review collection of these two devices starting with the ASUS Transformer Prime review (with Honeycomb) moving on to the ASUS Transformer Prime with Ice Cream Sandwich upgrade review then hitting on the ASUS Transformer Pad TF300 review. We're voting for the less expensive model until we figure out a reason to stick with the Prime – it's good!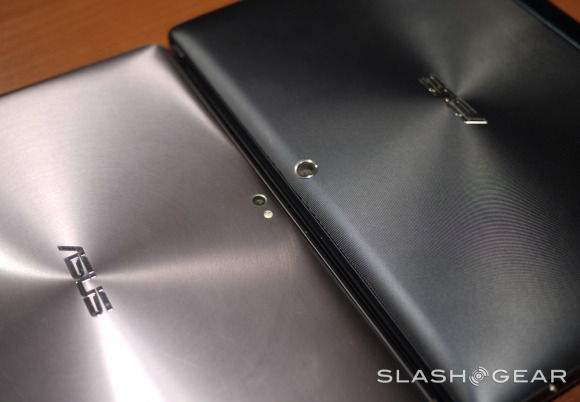 Transformer Prime tablet: $499 (32GB)
Transformer Prime dock: $149
Transformer Pad TF300 tablet: $379 (16GB), $399 (32GB)
Transformer Pad TF300 dock: $149