ASUS Transformer ICS upgrade sags to March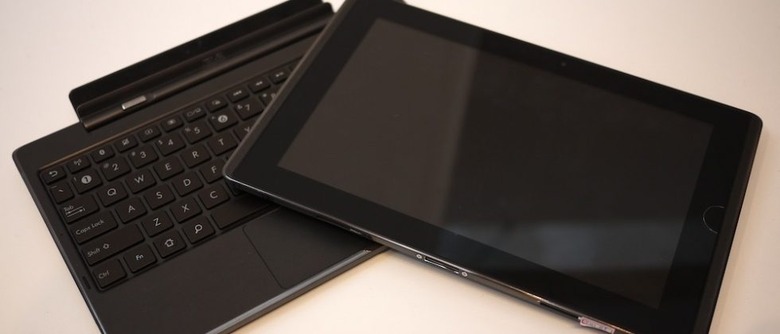 ASUS Eee Pad Transformer owners may have to hold out a little longer for Ice Cream Sandwich, with the release window for Android 4.0 on the Tegra 2 tablet now extending into March 2012. ASUS Singapore took to Facebook to confirm the bad news, after previous indications from the company tipped a February release for the first-gen tablet. Only last month, ASUS said the upgrade package was in its final tests at Google.
"We are informed that the ICS upgrade for TF101 will be ready within the Feb/March 2012 period. You will be able to receive the upgrade notification via FOTA once we have a confirmation date" ASUS Singapore
It's unclear whether the delay applies solely to Singapore users of the Transformer, or if every Transformer owner will be affected. Our expectation, though, is that it's the latter, something which isn't pleasing early-adopters who are watching their Transformer Prime-toting cousins already play with Ice Cream Sandwich on their newer slates.
Nonetheless, ASUS is arguably doing a better job than rivals in the Android marketplace. Motorola released its own updated schedule for Android 4.0 on tablets and phones yesterday, with most US devices not expected to see the newer OS until sometime in Q3.
Ice Cream Sandwich will be released to Transformer owners as an OTA (over-the-air) upgrade, meaning no need to plug the tablet into a PC to update it.
[via Android Community]