ASUS: Transformer ICS update in final Google checks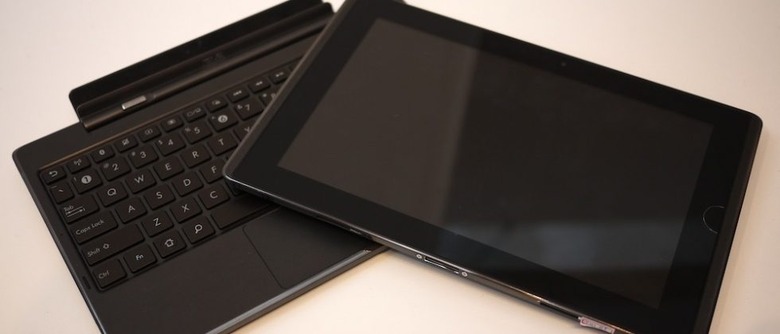 ASUS has confirmed that the Ice Cream Sandwich update for the original Eee Pad Transformer is imminent, with Google giving the final package one last glance-over before it can be released. Questioned as to the company's release roadmap on Facebook, ASUS North America described the new ROM as "in the process of being approved by Google."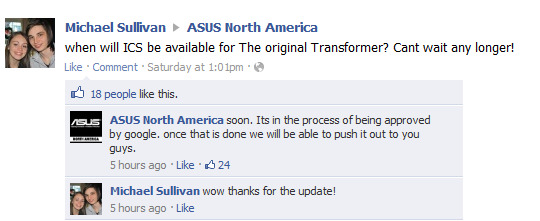 "Once that is done" the social media team continued, "we will be able to push it out to you guys." ASUS has already begun shipping versions of the newer Transformer Prime running Android 4.0 ICS natively, as well as offering an upgrade for existing Transformer Prime owners to get their Tegra 3 slate up to speed with the new version.
Although the Galaxy Nexus debuted ICS late last year, Android device manufacturers are generally still working on getting their existing range upgraded. So far there's ASUS' Prime that has been modified, but smartphones and other tablets remain works-in-progress. In fact, even new devices running Android 4.0 are thin on the ground; the bulk of the new smartphones announced at CES 2012 last week were still running Gingerbread.
[via Android Community]