ASUS S121 Netbook Breaks Cover: 12.1-Inch S101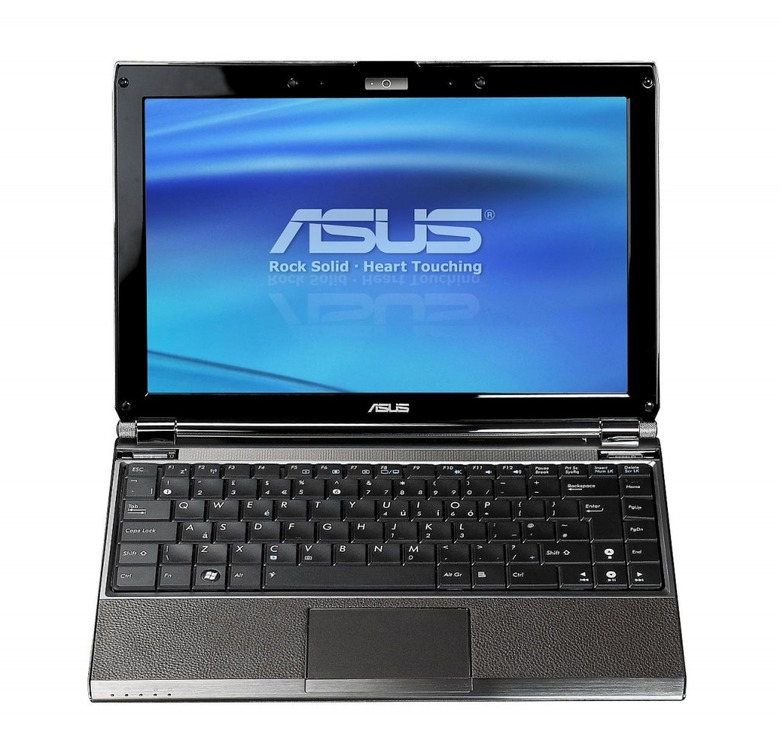 Asustek's latest netbook has broken cover, in the shape of the 12.1-inch ASUS S121.  A larger-screen version of the ASUS S101, full details on the netbook are unknown – and ASUS are yet to officially confirm it – but it's believed to be based on the usual Intel Atom N270 platform.
Given the extra screen size pushing the dimensions of the ASUS S121's chassis, the company has been able to slot in what looks to be a more expansive keyboard.  Assuming the rest of the netbook is otherwise similar to the S101, that likely means 1GB of RAM, WiFi b/g/n, Bluetooth 2.0 and a VGA-quality webcam.  It remains to be seen whether the "hybrid storage" – made up of both a 16GB SSD and 30GB HDD – are carried over, as well as whether ASUS listen to feedback and give the S121 integrated 3G connectivity.
Pricing is unknown, but considering the S101's $699 MRSP we wouldn't be surprised if the ASUS S121 gets a tag closer to $800.  That's a lot of money for a netbook, but ASUS CEO Jerry Shen has previously insisted that these "luxury Eee PC" models are developed in response to customer demand.