ASUS S101 luxury netbook shows up again; still no word on launch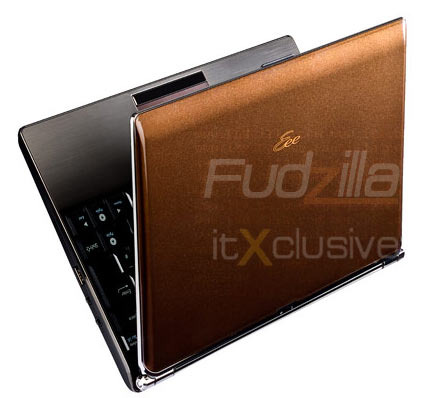 ASUS' upcoming S101 netbook – which company CEO Jerry Shen insists is not an Eee – was expected to launch in September.  Instead all we have is this recently discovered photo, which seems to picture the Atom-based ultraportable in its identity-confused phase as it still has the Eee logo on the lid. 
The S101 is expected to have Intel's 1.6GHz Atom processor, either a 32GB or 64GB SSD, and a 10-inch display.  Its casing is glossy metallic brown, with chrome detailing.  No pricing or new availability details have been given.
Of course, the delay in launching could be ASUS taking the opportunity to slot Intel's newly-shipping Atom 330 dual-core CPU into the netbook, rather than the single-core processor.  That might answer critics who have suggested that ASUS' other premium netbook, the N10, is technologically impressive but not quite enough to warrant the price-tag (nor significantly threaten entry-level 'normal' notebooks).