Intel Dual-Core Atom 330 CPU Now Shipping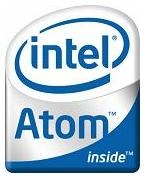 Intel has confirmed that the dual-core version of its popular Atom processor for low-power devices and netbooks has begun shipping.  The Atom 330 has a 1.6GHz clock speed, 1MB of level 2 cache, an 8W TDP and support for DDR2 667 RAM. 
The dual-core Atom will be coupled with Intel's own 945GC Express Chipset, featuring integrated graphics and high-definition audio.  The 330 itself is a 45nm chip; pricing has not been confirmed.
Earlier estimates suggested that Intel would miss their September shipping estimates, and that the 330 would slip into Q4 2008.  The company reconfirmed its Q3 2008 intent back in August, and this latest news means that netbooks based on the faster CPU should be appearing by the end of the year.  Intel claims to have more than a dozen chassis manufacturers signed up to the dual-core Atom chipset.