ASUS PQ321 Ultra HD 31.5" display brings IGZO to the desktop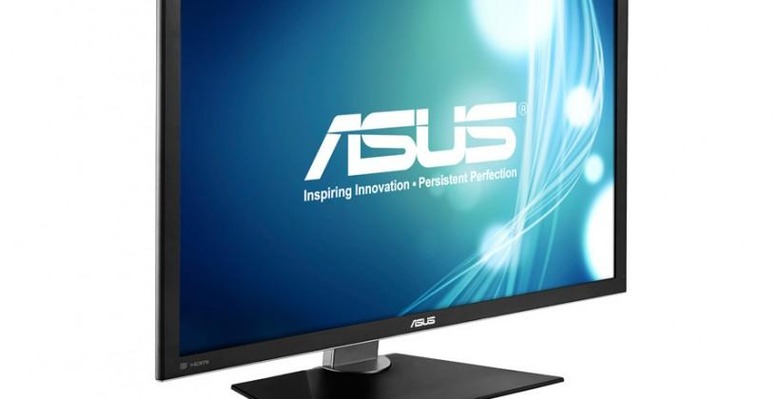 Ultra HD may be gaining momentum, but we're still not used to seeing it packaged so neatly for the desktop as in the new ASUS PQ321 display. Offering 3840 x 2160 resolution spread across 31.5-inches, the new "True 4K" Monitor not only delivers four-times the pixels as regular Full HD, but does so using an IGZO panel that promises improved brightness and detail while sipping less power and coming in thinner than any other Ultra HD display.IGZO panels use Indium Gallium Zinc Oxide, rather than amorphous silicon. Since that supports greater electron mobility – roughly 40x the amount, in fact – the pixels can be smaller than on traditional LCD panels.
ASUS doesn't detail exactly where it's getting the IGZO screen from, but the most obvious source is Sharp. The Japanese company announced back in April 2012 that it was entering bulk production of a 32-inch IGZO panel running at the same resolution as ASUS' PQ321.
We've already seen IGZO prove its worth on smaller panels in the wide. A number of smartphones and tablets have been released for the Japanese market using Sharp's screen technology; we spent some time with the Sharp AQUOS Tab SHT21, for instance, which promises a choice of either matching brightness from rival devices but with roughly double the battery life, or of boosting brightness to levels where the tablet can be easily used outside.
According to ASUS' specs, the PQ321 delivers 140ppi and 350cd/m2 brightness, with an 8ms gray-to-gray response time. Viewing angles are 176-degrees in both directions, while inputs include DisplayPort, two HDMI, serial, and audio in/out. 2W stereo speakers are also fitted, and there's picture-in-picture support.
The whole thing is 35mm at its thickest point (the stand adds to that, obviously), though you'll still need a reasonably sized desk in order to accommodate a 31.5-inch display. A deep wallet is probably required, too; ASUS hasn't announced pricing for the PQ321, but Sharp's own 32-inch Ultra HD monitor carried a whopping $5,500 tag when the company announced it back in November.
VIA: FarEastGizmos