Sharp Unveils IGZO 32-Inch 4K Display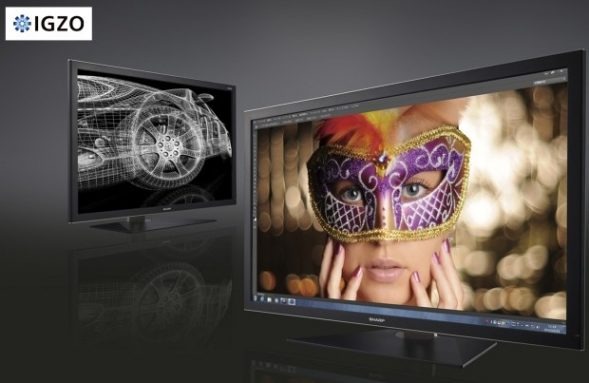 Today, Sharp unveiled the professional-use PN-K321 monitor, which boasts a 4K resolution of 3840×2160 and measures 32 inches diagonally. It's also powered by Sharp's ultra-thin IGZO technology to make for a ridiculously high-resolution but thin and sleek display. However, the new display comes with a hefty price tag of $5,500.
The 32-inch display with the 3840×2160 resolution works out to 137ppi, which doesn't quite match the Retina MacBook Pro's 220ppi, but the display should look pretty stunning once it becomes available. It's expected to released in February 2013 in Japan for a price of 450,000 yen, but no word on release dates for the US and other countries — we should hear more on that front at CES in January.
The display has both HDMI and DisplayPort inputs, and Sharp claims that it's the industry's thinnest 4K monitor at just 35mm thick. That's thanks to the company's IGZO display technology, which is named after the indium gallium zinc oxide semiconductor on which the technology is based. The company plans to implement the new tech in a wide range of devices in the future, including smartphones and tablets.
IGZO is also a great technology because it uses less power than current LCD displays and it can prolong battery life in mobile devices. 4K displays are still in their infancy, and they most likely won't hit mainstream for another couple of years, and with the prices the way they are for 4K screens, you can expect to wait a few years before you could really afford one in your living room or on your desk.