Sharp's new 32-inch screens possibly for Apple iTV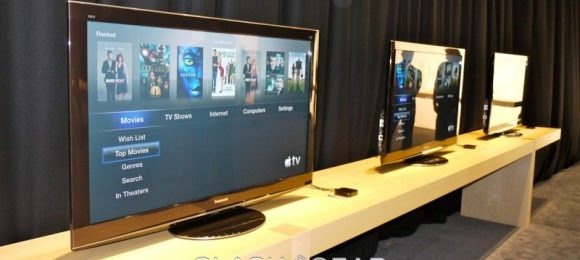 Sharp announced today that it began production of 32-inch HI-DPI LCD panels last month at its Kameyama Plant No. 2, which has long been manufacturing advanced LCDs for TVs. These pixel-dense high-performance displays are the world's first to incorporate IGZO oxide semiconductors and could be used for Apple's much rumored iTV, if perhaps over-enthusiastic analysts are to be believed.
Jeffries & Co. analyst Peter Misek has long speculated that Apple has an HDTV offering in the pipeline with Sharp as the the manufacturing partner. Rumors of such plans were reignited after the official Steve Job's biography last year revealed that the Apple co-founder felt he had "cracked the code" to creating a successful integrated TV.
This new panel by Sharp further fuels rumors of a possible iTV and at the least maybe a massive new 32-inch iMac. The Sharp panel's industry-first implementation of IGZO oxide semiconductors allows for smaller thin-film transistors, which increases pixel transparency and lowers energy consumption. It also uses a proprietary UV2A*3 photo-alignment technology that results in high image quality.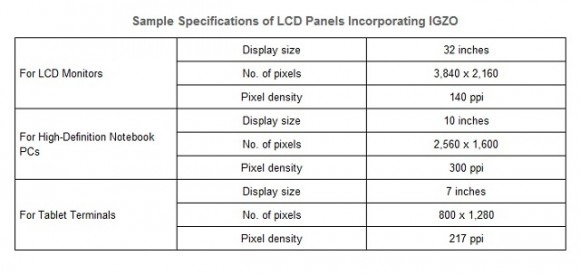 [via 9to5Mac]