ASUS "killer product" in June says CEO: Tegra 2 tablet to launch?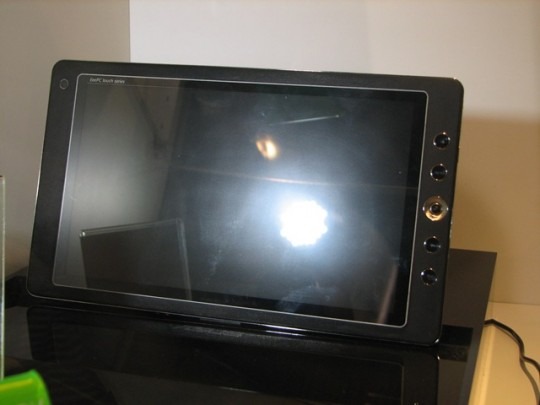 ASUS delivered quite a few interesting devices at CES 2010, but according to chairman Jonney Shih we'll need to wait until June for their "killer product".  The teasing exec mentioned the upcoming device while confirming that ASUS have decided to spin out the manufacturing firm Pegatron as a separate firm; unfortunately he gave no further indication of exactly what that device might be.
The most obvious suggestion is that Shih is referring to the ASUS Eee Pad tablet, discretely shown at CES 2010 as part of NVIDIA's Tegra 2 display.  Rumors following the show suggested a June launch date, Pegatron manufacturing and a sub-$500 price tag.
As for the ASUS/Pegatron split, now that process has been set in motion the two firms will be listed separately from June 24th.  Pegatron is one of a small number of key OEM/ODM firms responsible for the production of electronics hardware for various big-name companies; recently they were tipped to have secured the fourth-gen iPhone manufacturing contract from Apple.